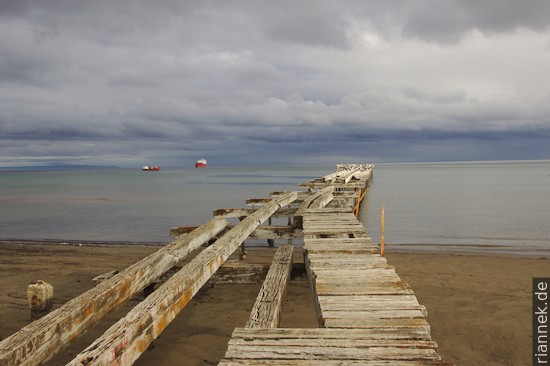 Located on the Strait of Magellan, the town is a strange mix of styles. Art Deco and "Tuscan villas" in the main square recall a time without the Panama Canal, when this place had its most glamorous period. In the surrounding area, the typical tin houses and the usual simple concrete constructions. And then on the shore, between old harbour warehouses and a street of empty houses, the casino, which looks as if it had strayed here from Las Vegas.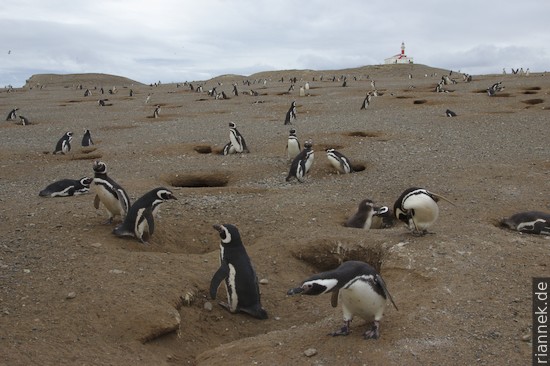 But I didn't come here for that, but (like all tourists) to see the penguins. A boat takes you to Isla Magdalena, where tourists walk along a path across the colony to the lighthouse and back. Thousands of Magellan penguins waddle across the island or sit in front of their nest, a small hollow in the ground. Afterwards, we go to another island where sea lions lie around on the shore.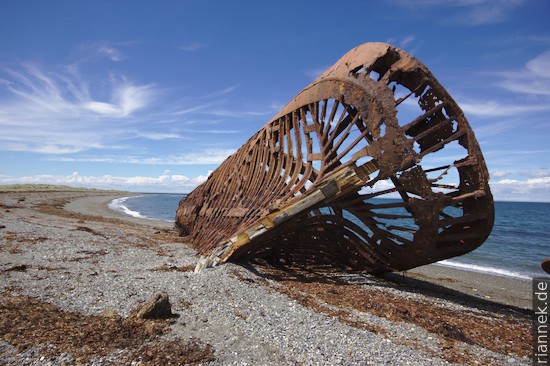 I had to wait one day for this tour because everything was booked up due to two cruise ships. I used this day for an excursion to the small Pali Aike National Park, which lies directly on the border to Argentina. There are small basalt volcanoes to see, whose craters are relatively large because the contact of the magma with the sediments triggered water vapour explosions (cf. The Formation of Mountains). On the sign, they are called maars, but I find them too small for that, with one exception.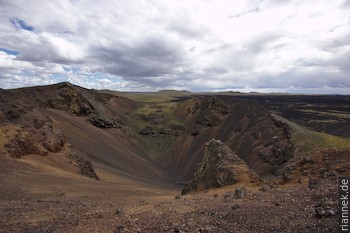 All in all, quite nice, but quite a long way for a day trip, especially as part of the road is in a miserable condition: They are drilling for gas everywhere in the area and I overtook some trucks hauling living containers and heavy drilling equipment over the track, which is nothing but potholes and ruts.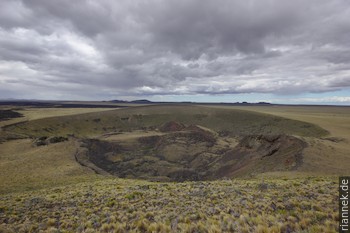 ---
Read on
Patagonia
The Formation of Mountains
Torres del Paine Cirquit
Ushuaia, Tierra del Fuego