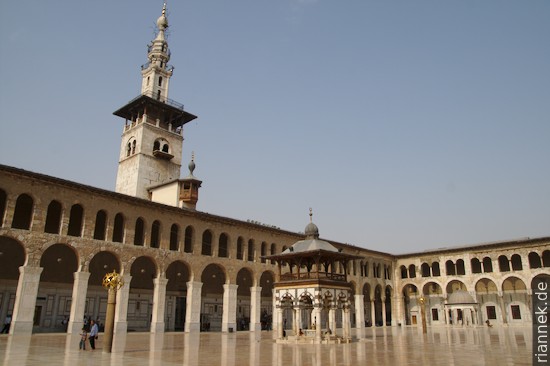 The Umayyad Mosque was one of the first mosques — and one of the largest. Built only about a hundred years after Mohammed and a few years before Spain and the Indus were conquered, it was built at a time when people did not yet know exactly what a mosque should look like. The house of Mohammed is said to have served as a model, but Byzantine influences cannot be overlooked either. In fact, 200 Byzantine artists were employed in the construction, who created the magnificent mosaics, among other things. The outer walls surrounding the courtyard already enclosed the Roman temple of Jupiter and later a church. The Roman towers became minarets, possibly the first minarets ever, which initially served as watch towers and lighthouses (with torches).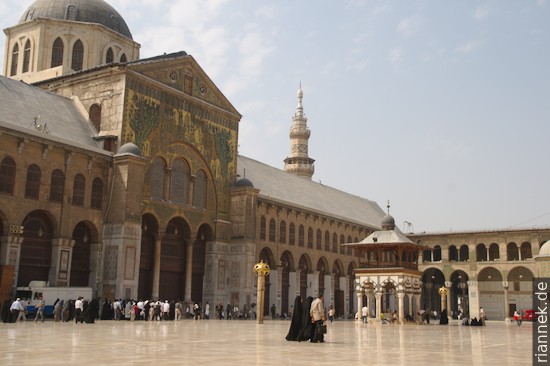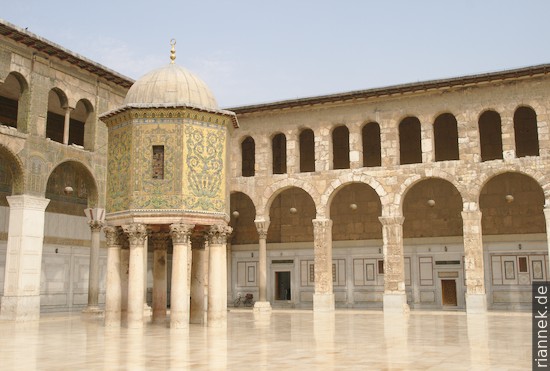 The market in Damascus has a completely different atmosphere than in Aleppo. For example, the alleys are not covered by vaults, but surrounded by white-painted houses. Everything seems very bright. Here and there you will find a mosque, a palace or a khan (caravanserai) in the Damascene style, striped black and white like a zebra.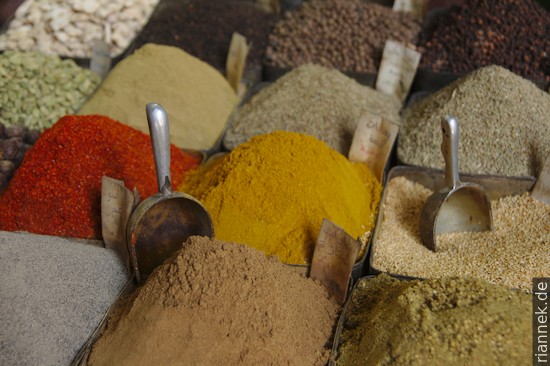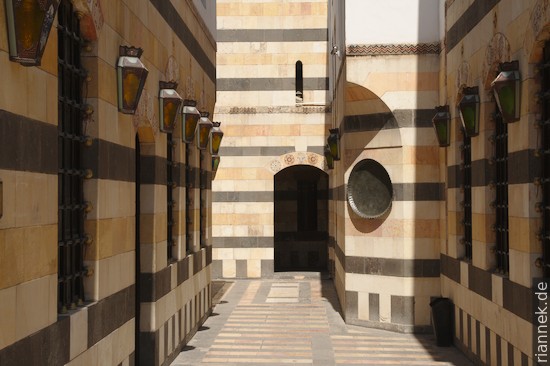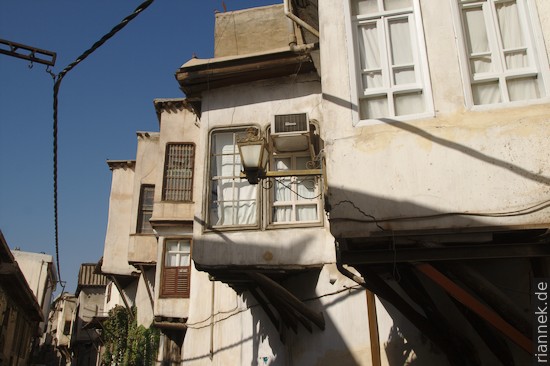 In the National Museum, I learn that the first alphabet (cuneiform) originated in Syrian Ugarit even before the Phoenicians, I see alabaster statues from Mesopotamia (Mari on the Euphrates), figurines from Palmyra and the wonderful paintings from the Dura Europos synagogue (3rd century), which impressively defied the ban on images.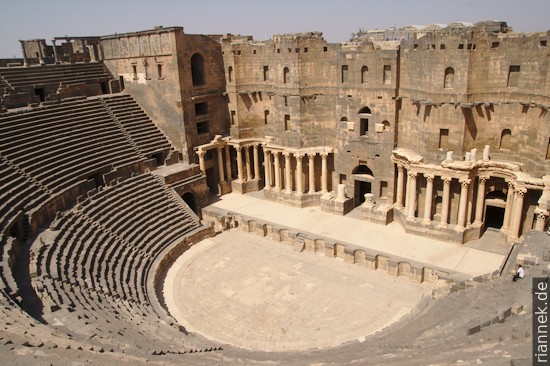 Bosra, in the very south of Syria, has a very well preserved Roman theatre that was used by the Arabs as a fortress against the Crusaders. Like the ruined city (columns, this time in black) next to it, it is built of basalt. In the former Roman city, new houses were built among the ruins in Islamic times, which then crumbled again themselves. Black ruins on black ruins.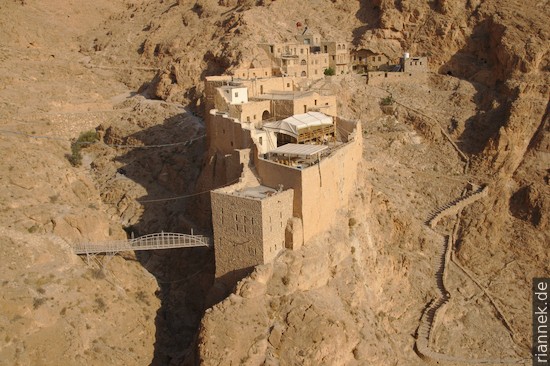 I spend a night in the Deir Mar Musa monastery, which nestles spectacularly in the rocks of the mountains northeast of Damascus. The monks and nuns are very hospitable — but I have less in common with the spirituality of devout Christians than the other visitors, who take part in church services and meditation with verve.
---
Read on
Backpacking trip Middle East and Caucasus 2008
Aleppo
Hama and Apamea
Krak des Chevaliers
Palmyra
Ramadan for travellers
Travelling Lebanon