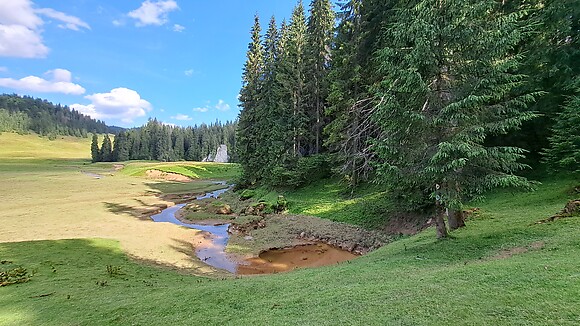 The Padiş Plateau is a karstified limestone plateau, with only subterrain drainage of water. It is located on the western side of the Apuseni Mountains, which in turn form the western border of Transylvania.
The area is a natural reserve, but in the center there is a free "campground" accessible by a bumpy dirt road. It is teeming with tents and vans, there are several snack bars, but unfortunately there is a lack of toilets (with corresponding effects on the neighboring forest). Anyway, this is an ideal starting point for a few short hikes.
About 1.5 km to the southwest is a very pretty valley surrounded by hills, a polje. The small river comes emerges from a small cave entrance, meanders picturesquely over meadows and disappears again in ponors.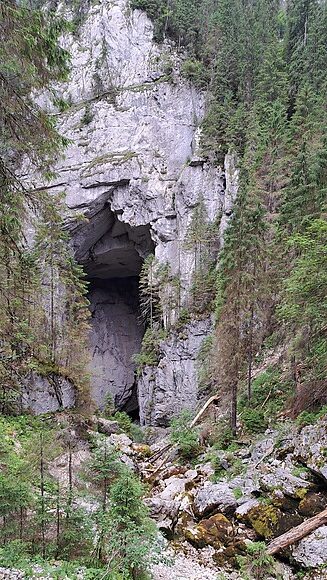 About 1.5 km south of the camp, a short circular trail leads through the Cetățile Ponorului ("Citadel of the Ponors"). It is a series of large sinkholes with high rock walls and an impressive cave entrance, inside of which water shoots out of a hole and disappears in small waterfalls into the cave.
About 4 km to the north is the cave Cetătile Rădesei. Equipped with a headlamp, you can follow the underground stream, now and then with some easy scrambling. A path leads out of the gorge on the other side and back to the starting point.