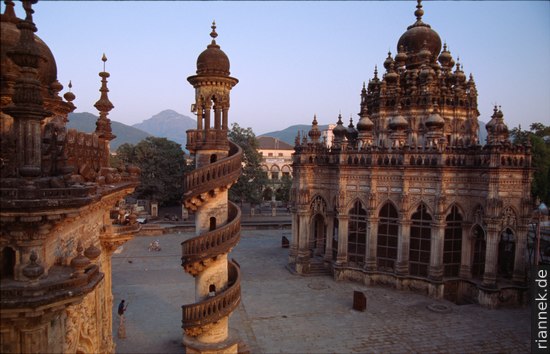 Ahmedabad is a rather noisy and smoggy city. Well, some interesting mosques and pretty old houses between Le Corbusier concrete, a fascinating fountain house, but never a quiet place to linger. The bugs I discover in the morning when I take down the mosquito net finish me off. But I only get one bite and luckily I didn't unpack my sleeping bag that night! Maybe the "HIV GANGA HOTEL" next door would have been better?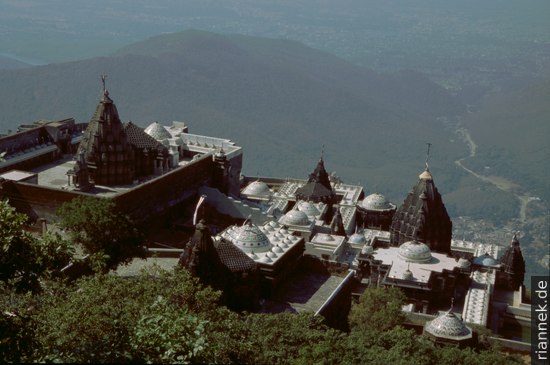 Junagadh is much more pleasant: quiet, interesting old buildings, friendly people and almost no tourists. Together with hundreds of pilgrims, I climb the 7000 steps up a holy mountain, on which there are mainly interesting Jain temples (Jain is a religion that emerged from Hinduism at a similar time as Buddhism). But it is also quite an vacation atmosphere on the oh-so-sacred mountain. The best are the photographers who offer plush tigers and air rifles for the ultimate poser photo.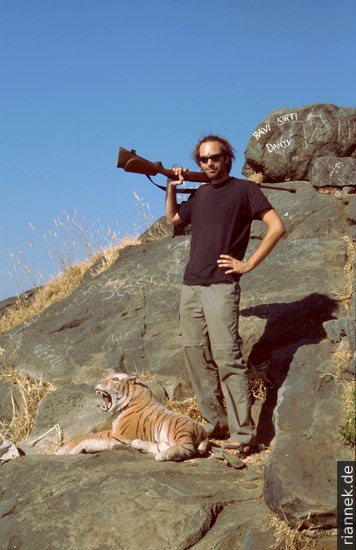 Billboard: "Loved in Germany like in Gujarat – Bawat Basmati Rice". Seems I was not up-to-date!
---
Read on