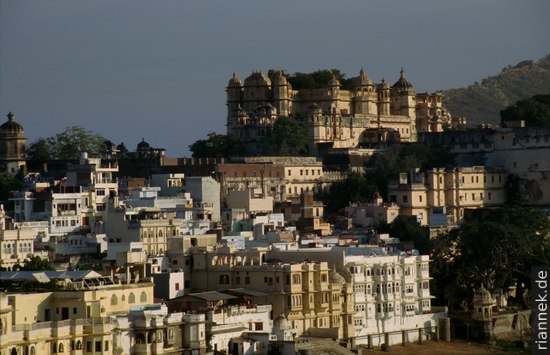 How fabulously beautiful Udaipur must be when the old city and palaces are reflected in the lake! It's just too bad when, in a dry year like this, all that's left of the lake is a sad puddle. The City Palace is nevertheless impressive, the rooms grouped around beautiful courtyards. The rooms themselves reveal that the rulers of Udaipur had a pronounced penchant for kitsch.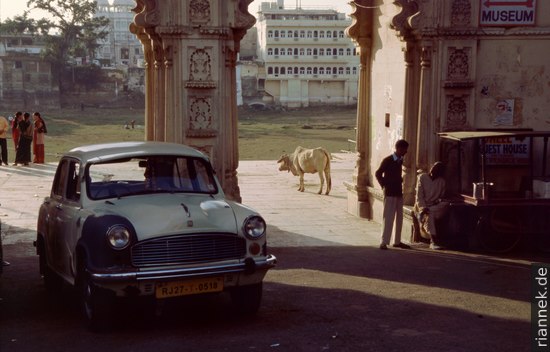 Just outside the city are a few hundred cenotaphs, a fascinating sea of different domes nested one behind the other.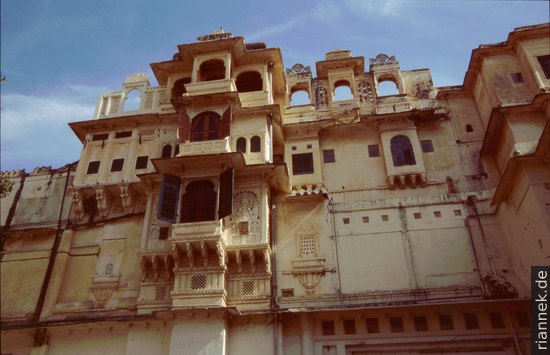 The road to Mount Abu winds through beige hills with small plains of lush green fields in between. The bus ride with all its details, but especially the goofy bus crew that finally asks me if I want to drive, is definitely the funniest of the trip.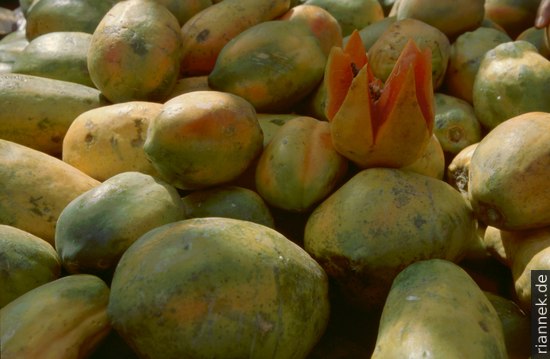 ---
Read on