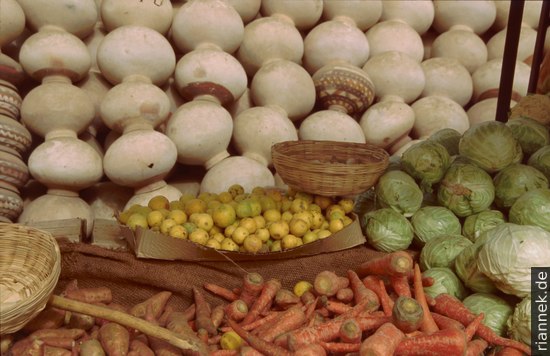 Every city in Rajasthan is like a story from the Arabian Nights. So is the desert city of Jaisalmer, built of golden-yellow sandstone. And there are 1001 touts and swindlers who almost caught us. Better not to believe anything or anyone: we wanted to go to the Hotel Namaste, which belongs to the same guy as the hotel in Jodhpur. Getting off the bus we are surrounded by a crowd of touts, but we go straight to a jeep driver who claims he is from Namaste. While he is driving, he tells us about the wedding (which we were at) and other stories, then he says that there is only one double and one single room left at Namaste. There were four of us. Then we were driven to another hotel, which also seemed OK to us, and immediately informed about camel tours. Finally we called at Namaste just to be sure and of course there were rooms available. The jeep driver had got 100 Rs for the story. (80 Rs costs the double room, but the camel tour…)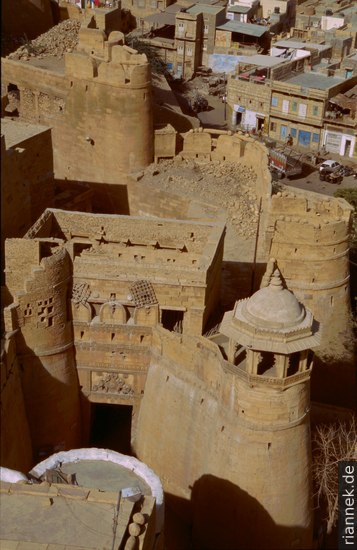 The town itself is quite touristy, but there's usually a reason why people go to such places: everywhere houses with detailed window screens carved from sandstone; and a fantastic fort.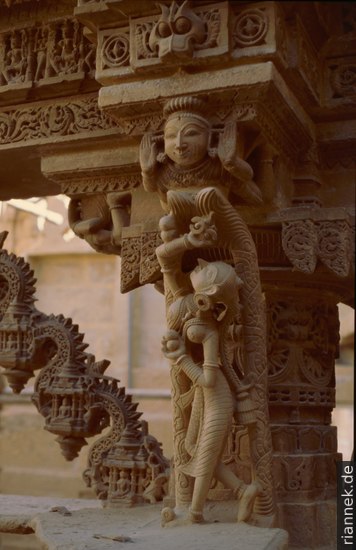 Three days of camel tour through the desert: with all the bushes and villages, I would rather say semi-desert. But at least there were a few small sand dunes and a fascinating place with flat sandstone rock on the ground.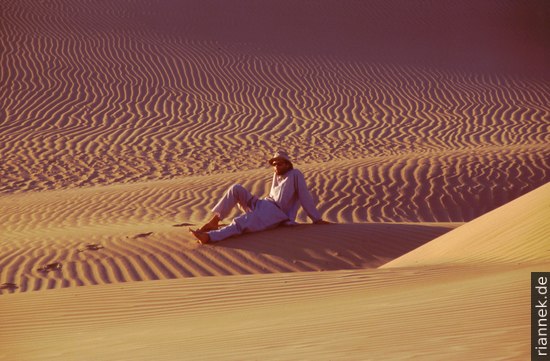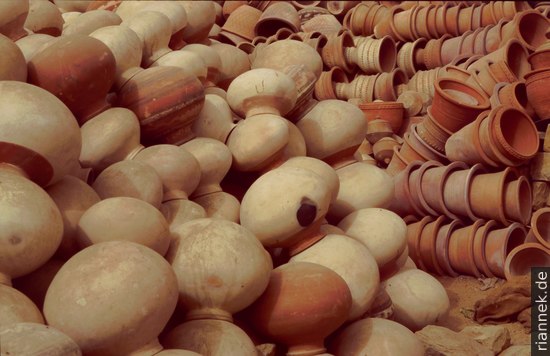 ---
Read on