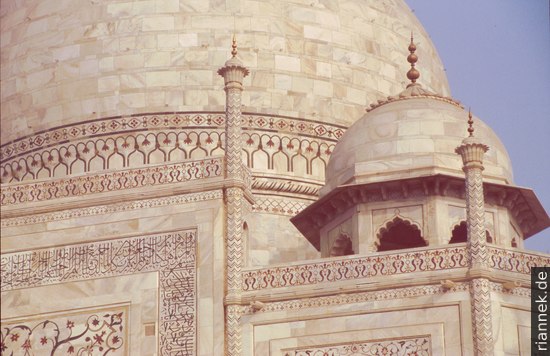 In the fog – quite frustrating after weeks of cloudless skies. The Taj Mahal is really not without reason the most famous building in India, built by a Mughal king for his 2nd wife. The best of the 20000 workers had their fingers or hands amputated afterwards so that something so magnificent could not be built again! The king spent his last years in a tower in the fort overlooking the Taj Mahal, imprisoned by his son because he wanted the throne. But he himself had only the chance to get on the throne after he had killed all his brothers…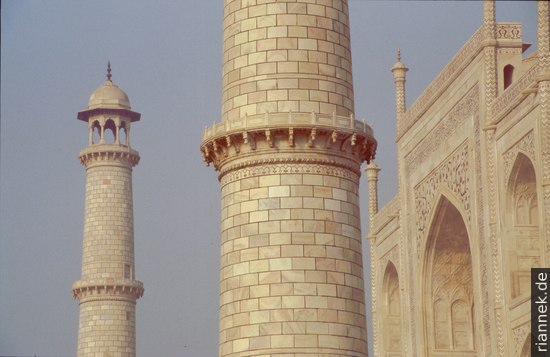 The architecture of the Muslim Mughals is different from that of the Rajputs, a pleasant change. Besides the fort in Agra, there are the palaces in Fatehpur Sikri nearby: built by Akbar as his capital, it was abandoned after his death because there was not enough water.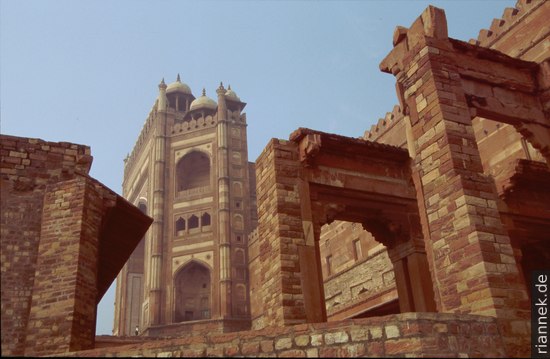 Some of the rickshaw drivers have big sound systems in the back that emit Bollywood sound just above the pain limit. Otherwise, I didn't find Agra as bad as the many horror stories had led me to expect.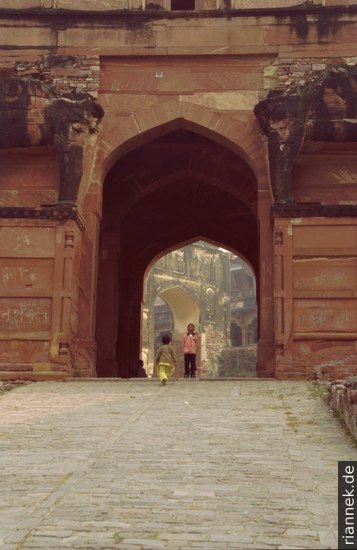 There was a couple in the hotel who had experienced the tsunami in Phuket. The stories they both told were very vivid. The tsunami probably didn't have such a big impact on my route. I hadn't planned on Aceh in Sumatra anyway.
---
Read on