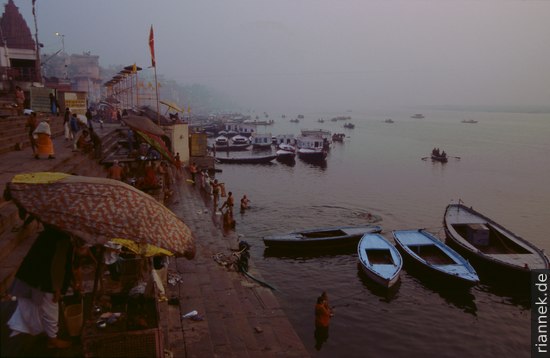 The holy city on the holy Ganges. All aspects of life seem to take place on the steps along the river banks: ritual baths and hair washing, praying and urinating, eating and drinking, massaging and sleeping, sitting and washing clothes. Some do yoga, others prefer to fly kites. Sadhus read the future, tourists take photographs. "Friend! want boat?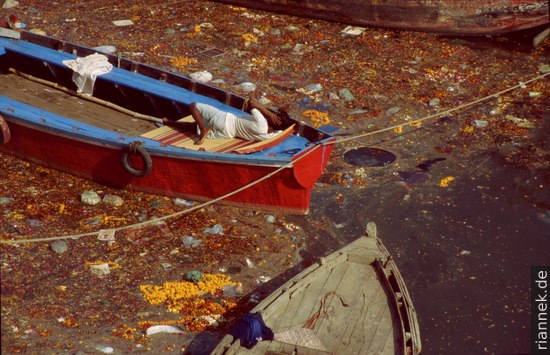 In the evening, small bowls with flowers and candles float slowly down the river. At the puja, priests wave their puffballs, turn in circles or ring their bells, westerners clap their hands in ecstasy to the beat of the music.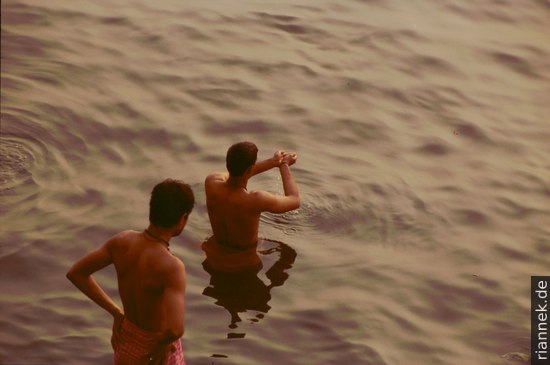 The burning ghat is a strange place in my eyes: the corpses are dipped into the Ganges as if on an assembly line, placed on high piles of logs and burnt. A sweet smell in the air. Arms, legs and heads stick out of the fire.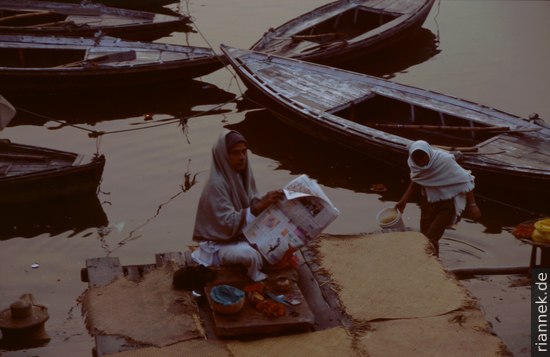 Behind the ghats, a winding maze of narrow, dark alleys with hole-in-the-wall shops. The main streets are packed with people and bicycle rickshaws.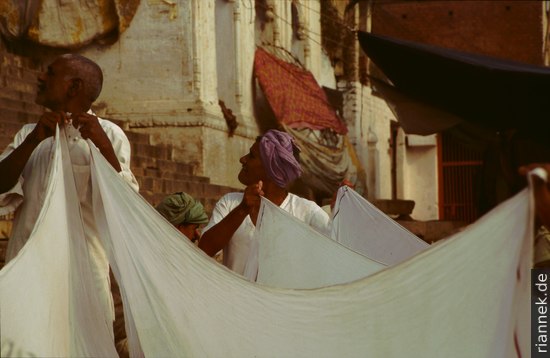 And how does the sacred cow get to the first floor of the railway station? I am waiting for the night train to Kolkata. It is already 5 hours late: my only day in Kolkata is probably over. The day after tomorrow I'm flying to Thailand to relax on the beach from all the temples and palaces. Time was too short towards the end, and I'm already thinking about all the things I'll see when I get back: Orissa and Amritsa, Himachal Pradesh and Kashmir?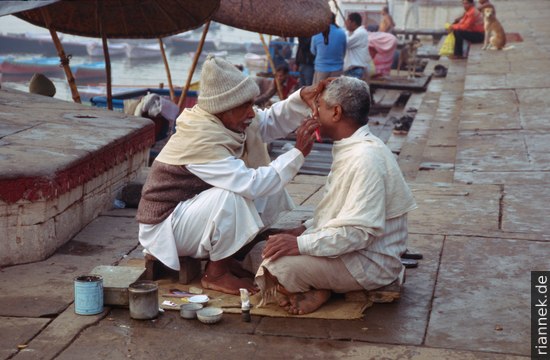 ---
Read on