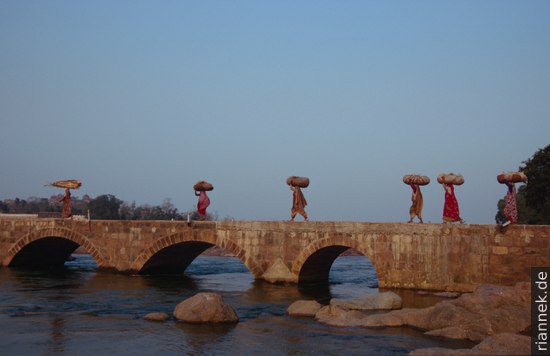 This small village was really a positive surprise: no annoying shopkeepers or rickshaw wallahs, relaxed atmosphere and hardly any tourists (apart from the many Koreans). Picturesquely situated on a river, with domes and towers of palaces and temples in every direction.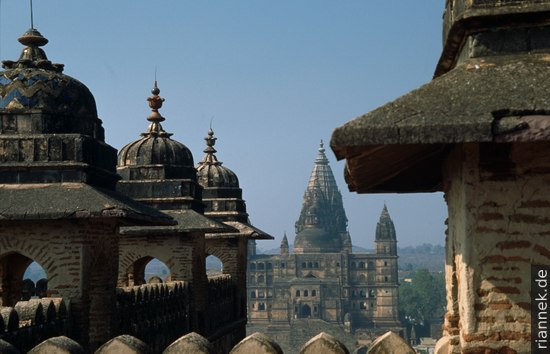 The ideal place to sit somewhere and do nothing, read a book. Or to wander through the fields, every now and then passing a temple that is now used as a cowshed or something similar. My eye takes in the idyllic country life in a somewhat romanticised way, only occasionally I am reminded of the poverty and that life is probably quite hard for many here.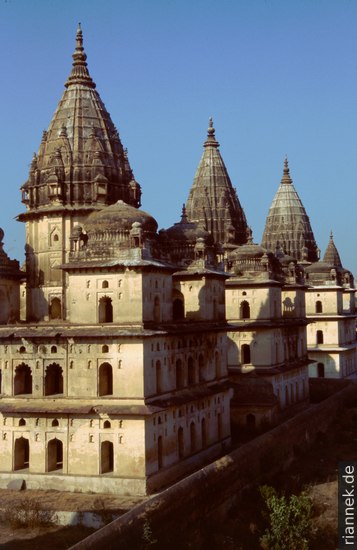 Here I also meet some interesting, sometimes somewhat eccentric travellers. The quiet places always magically attract nice people. And the weather is back as it should be, it is even slowly getting warm again. The frustration from Delhi is long forgotten.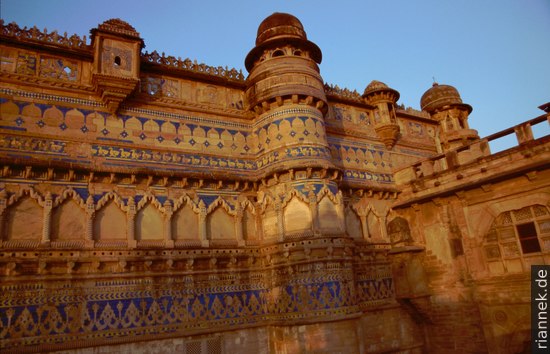 Before that I was in Gwalior, another fort. But I was more impressed by the large rickshaws that form the local transport system here: huge, antiquated-looking three-wheelers.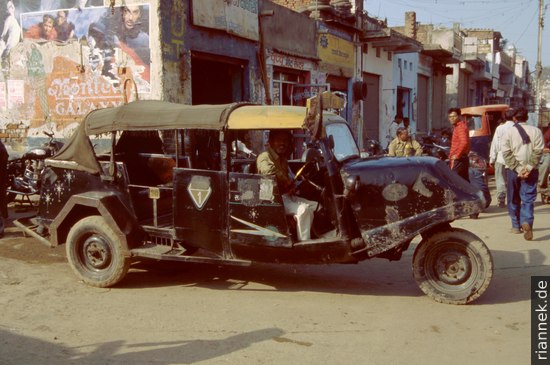 ---
Read on