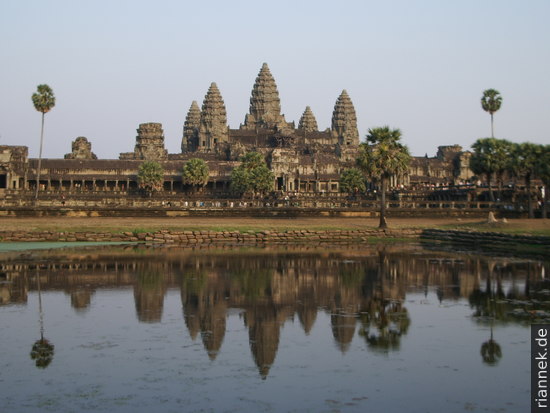 Angkor: hundreds of temples from the 9th to 16th centuries are scattered across the plain here, Angkor Wat is only the best known and largest. Depending on the whim of the respective ruler, they are dedicated either to Buddha or Hindu gods, but in any case to the god-king at the same time. In most of them, the inner sanctum is elevated and can be reached via damn steep stairs. I like Bayon best, where huge faces like Big Brother stare at me from all sides. Whether it's supposed to be Buddha or the King is debatable.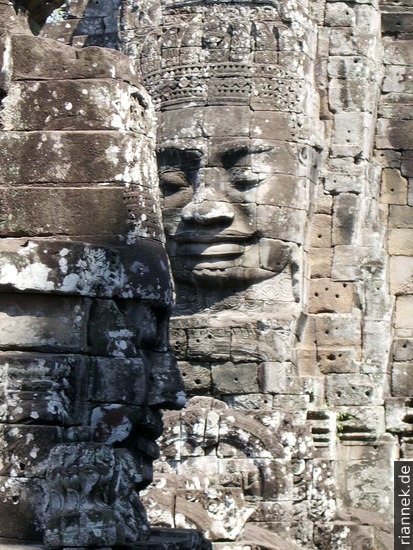 In others, the jungle that had overgrown the temples in the meantime has not been completely removed. Jungle giants still grow here on walls and roofs, with tangled roots that stretching down the walls to the ground.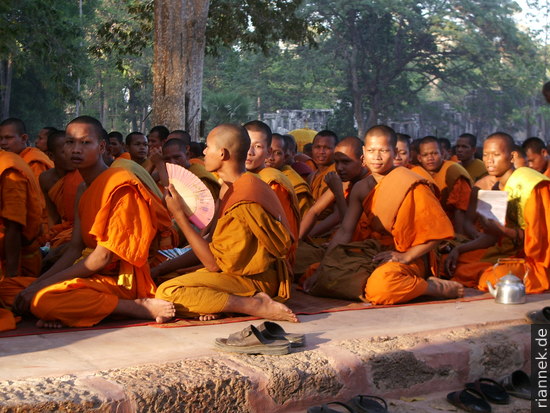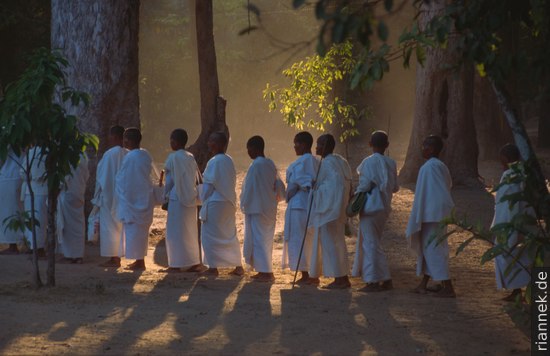 What is exhausting, however, are the vendors, mostly little girls, who come running from all directions and loudly advertise "cold drinks, two for one dollar" or shirts. Even more exhausting is the sun, which burns mercilessly on my head, especially when cycling to the next temple.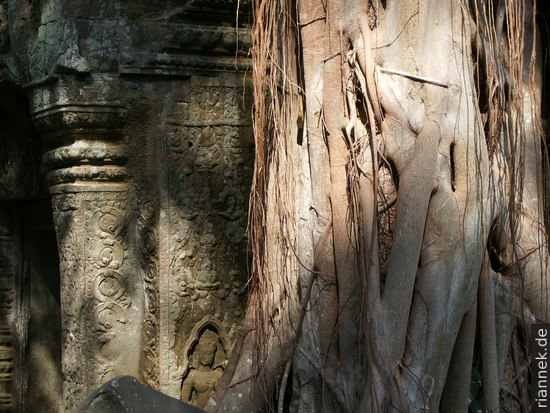 Animal transport: to bring live pigs to market, they are knotted on their backs on a few bamboo poles across the seat of the motorbike…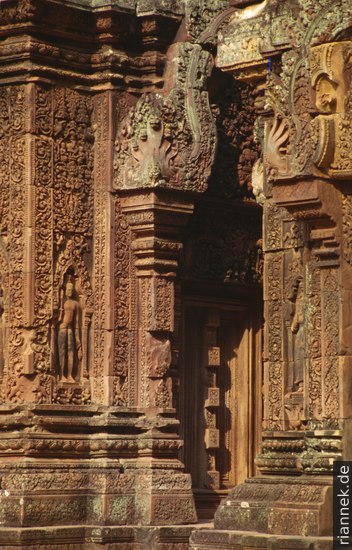 ---
Read on