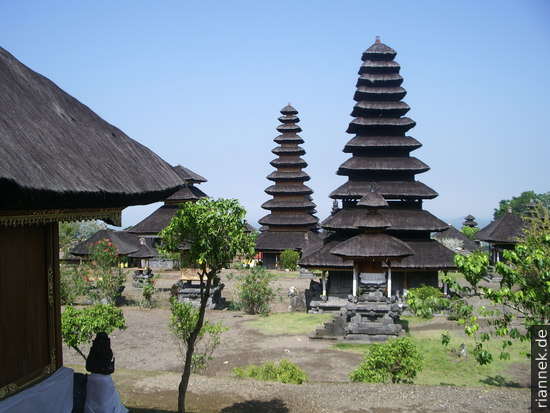 In the midst of lush green rice fields and palm groves, a Balinese village: in front of every courtyard entrance lie offerings that I once accidentally stepped into; behind every entrance is a wall set back to prevent evil spirits from entering the house (because they can only go straight ahead). All the little houses in the courtyards look like tiny temples, inhabited by the spirits of the ancestors. Children tinker with kites in the street, women carry heavy loads like wood home on their heads, along the street the proudly displayed fighting cocks sit under baskets. At the village temple, cement is being mixed for a new shrine, the hewn stones are already ready…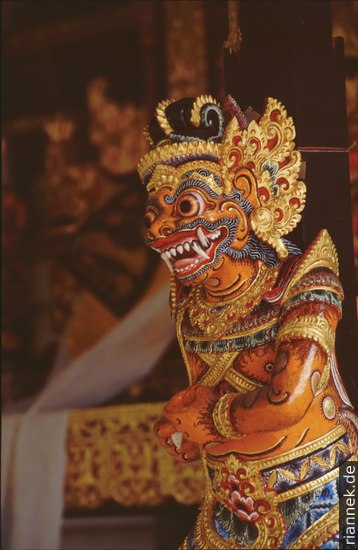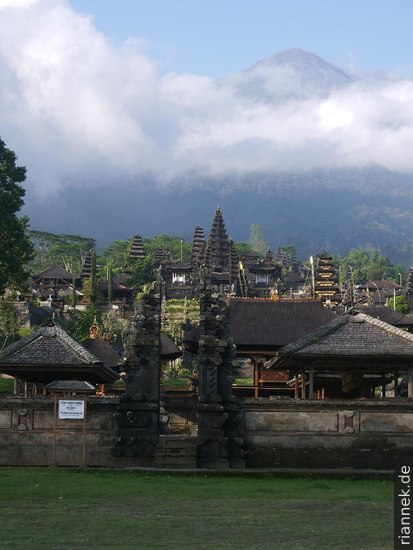 According to Balinese belief, Gunung Agung is the centre of the universe and the abode of the Hindu gods. The six-hour climb (in the end it was only five) starts at the huge 1000-year-old temple complex Pura Besakih. At midnight I set off with my guide. On the way, we first pass a sleeping man who is actually looking for missing persons, because the day before a group of ten had only come back with eight. We then find the missing people below the summit, they had given up because of the cold and then lost the way in the fog (although the path is quite clear and without any branches!). The view from the top reaches as far as the Rinjani volcano on Lombok, which I only avoided because of scalding reports of armed robberies.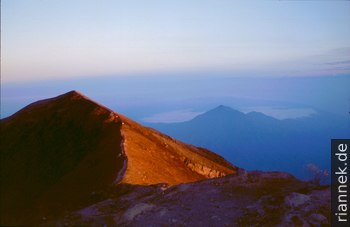 On the other side, the small cone of Batur peeks out of a cloud-filled caldera: my next destination. Agung itself was shortened by over 100 m to 3014 m in a violent eruption in 1963. We pick up the other two as we come down, but as they are so slow, I eventually make a run for it, despite my guide's concerns that I might get lost. By the time I reach the bottom, the mountain is already in clouds again.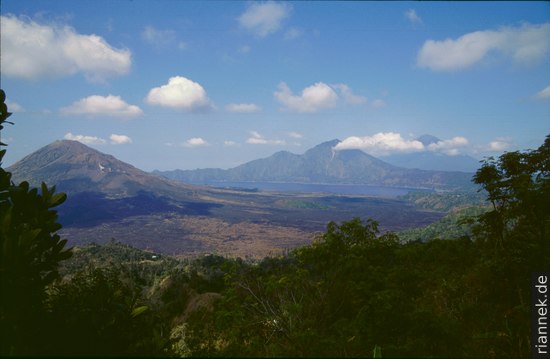 The view of the caldera with Batur (last eruption 1994) in the centre is magnificent, on one side a crescent-shaped lake nestles against the caldera rim, near which I splash around with the locals in a hot spring and recover from the hike – in 5 cm deep water. Unfortunately, people in the area try so aggressively to sell the outrageously expensive tour to Batur or something else (I am even threatened with black magic!) that I give up the walk to the summit and drive on.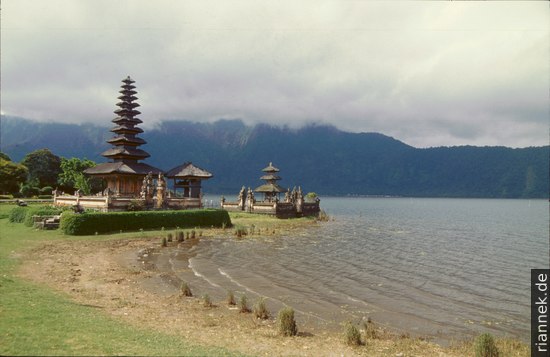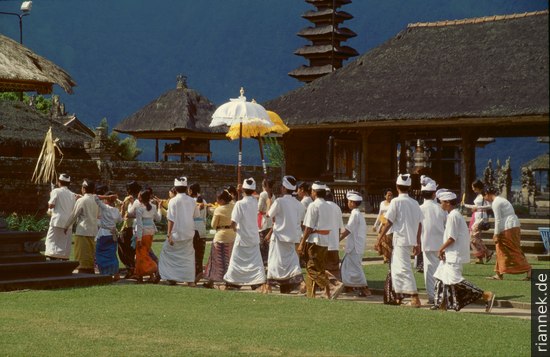 After a stop at the pretty Lovina beach in the north of the island, I drive across Lake Bratan to the village of Ubud, the centre of Balinese cultural industry. Finally, I clumsily try to surf the waves of Kuta (a rather unattractive place).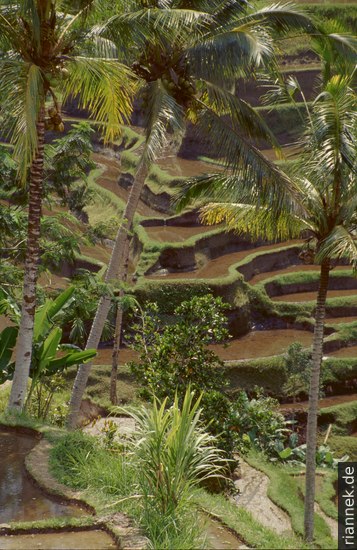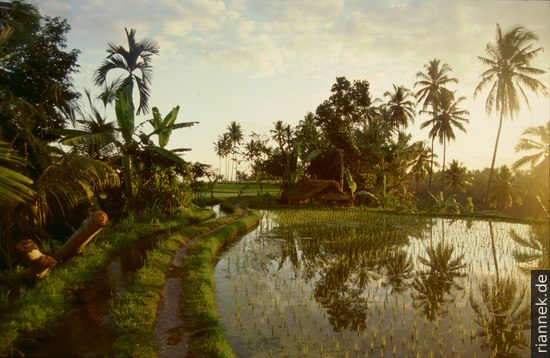 ---
Read on