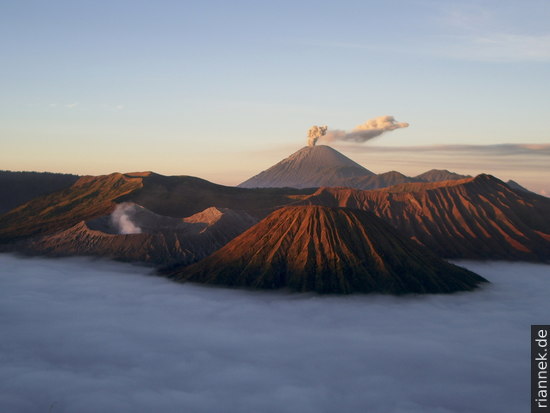 What a wonderful view from the rim of the Tengger caldera! Below in the caldera the perfect cone Batok, to the left the active Bromo steams away… And far behind Semeru, at 3676 m the highest mountain in Java and permanently active since 1967: several times an hour a cloud of ash rises a few hundred metres into the air (cf. The Formation of Mountains).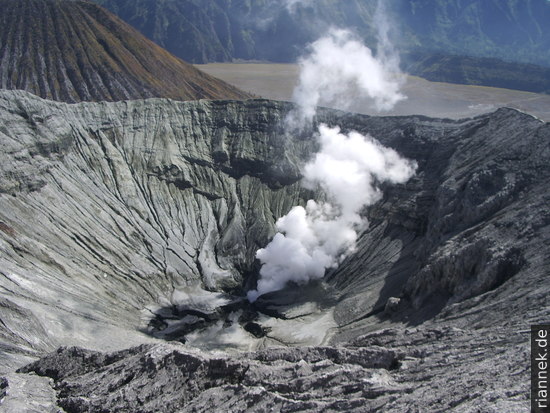 To reach Semeru, we first cross the caldera in 3 hours on foot to get to the actual start of the trek in Ranu Pani. After another 3 hours, mostly crossing a steep slope through forest, we come to a pretty maar lake, where we pitch the tent (typically Asian: probably to "improve" the smell of the tent, they packed a few urinal balls in a plastic bag into the tent…).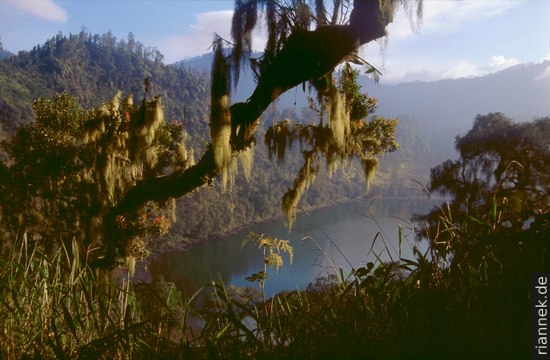 During the night, Caro unfortunately gets sick, so she walks back to Ranu Pani the next morning, while I make my way to the base camp alone (but there were still some young Indonesian climbers on the way, which dispelled my safety concerns). From there, at 2am, I start the last 3 hours to the summit: 800 metres of altitude gain in just 1.5 km. Soon the vegetation stops and it goes up the steep ash slope in a straight line. With almost every step I slide back half a step and every now and then I crawl a few metres on all fours. I reach the summit in the dark. After some time, the first eruption! In the ash cloud pouring out of the crater, some glowing lava bombs can also be seen. The memorial stones for some of the victims show that even this volcano is not always completely predictable…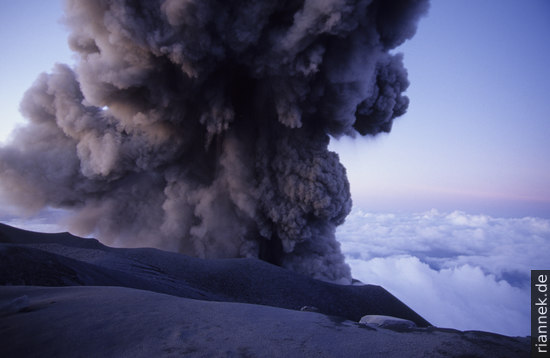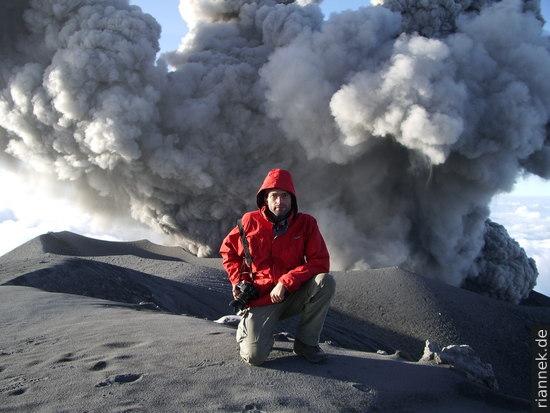 During the 3 hours on the summit, I shoot one film roll after the other during the following eruptions, then I surf back to the tent in only 30 minutes. In the afternoon I am already back with Caro in Ranu Pani and we treat ourselves to a jeep to the other side of the caldera.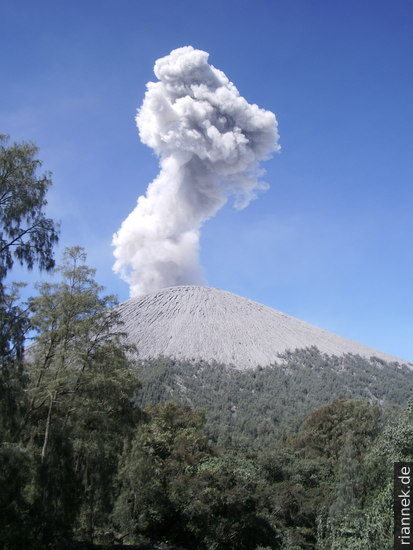 Before the trek, we had shocked the people in the guesthouse by ordering 16 portions of nasi goreng to take away. When they arrived two by two with cardboard boxes the size of shoeboxes stacked up to their chins, we first had to explain to them that they could stuff several portions into one box… Finally, our trek began with a sunrise breakfast at the edge of the caldera, with nasi goreng incl. fried egg, satay and chicken.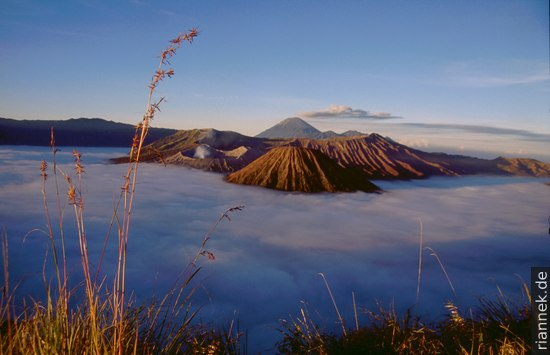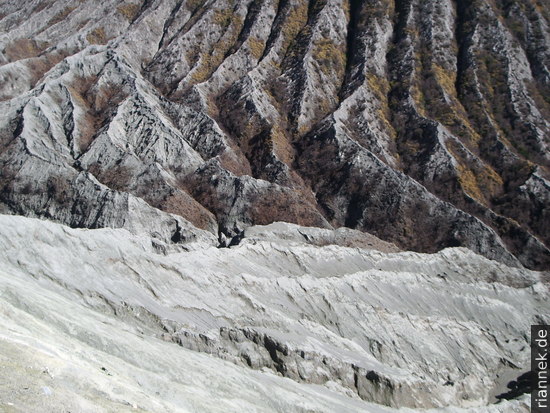 At the crater of the holy Bromo, the acrid fumes make breathing difficult. We observe a strange sacrificial ceremony of half-traditionally, half-westernly dressed Hindus, who fall into ecstasy as time passes.
---
Read on