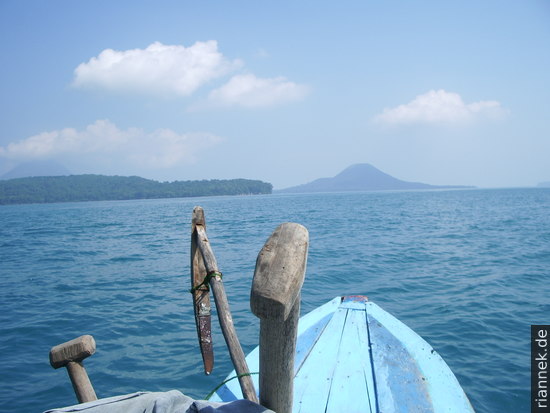 The 1883 eruption of this volcano, located in the Sunda Strait between Sumatra and Java, had suddenly brought the danger of volcanoes back into people's consciousness. The explosions could still be heard 4811 km away (described as "Gunfire" on an island near Mauritius). The archipelago disappeared except for a truncated cone and two older islands on the other side in a 300 m deep caldera. Tsunamis destroyed the coasts. The ash in the air made Batavia (Jakarta), 160 km away, pitch black for hours….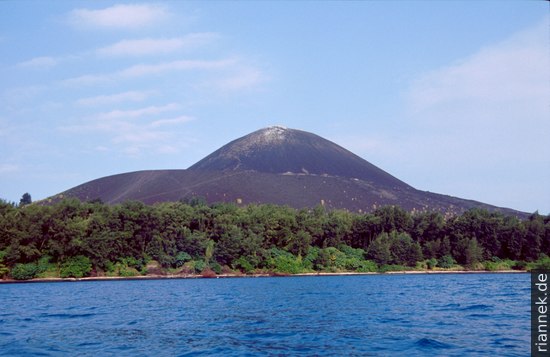 Since 1927, a cinder cone has been growing in the centre of the caldera, the newly formed island of Anak Krakatoa ("Child of Krakatoa"). I don't see any activity though, just a few fumaroles (steam and sulphur deposits) at the crater rim.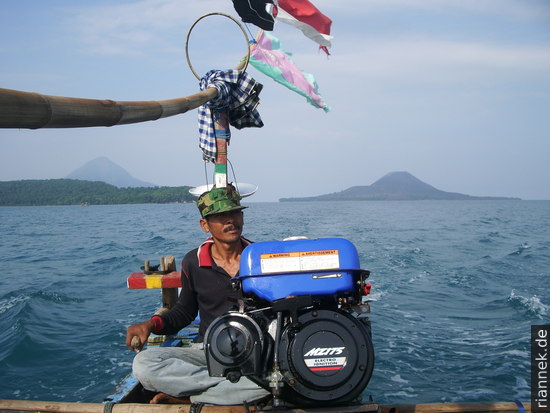 I came here as an "organised tour", alone with three fishermen (who know almost no English) on one of the traditional fishing boats – a kind of (now motorised) dugout canoe with bamboo outriggers on both sides. As if to spoil my mood, one of the three fishermen says after dinner on the beach of Anak Krakatau that he has an appointment at 7:00 the next morning and we therefore have to leave at 3:00 in the morning. I had paid for a 2-day tour and make it clear that I want to see the sunrise. Nevertheless, I am woken up at 4:00 to leave! After a long discussion we agree on 8:00 departure. In the end, the boys are not in such a hurry – they spend more than an hour fishing on the way. The main goal was to deprive me of sleep?
---
Read on