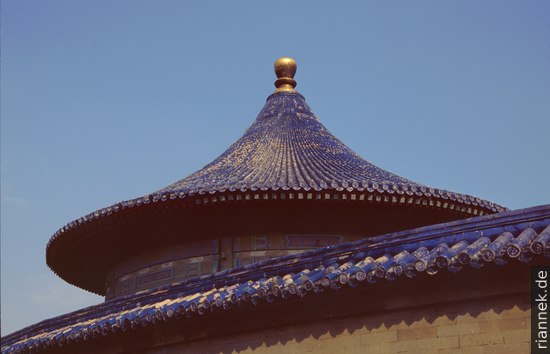 The city is criss-crossed by wide avenues lined with skyscrapers, but in between there are still remnants of the hutons, the old neighbourhoods of low, grey brick houses, where old people drink tea in the shade or play board games in the narrow alleys; coal sellers cycle their wares to customers…
The centre of the modern city is, of course, Tiananmen Square, a vast expanse lined with magnificent Soviet-style buildings. It was built to turn the feudal city into the centre of socialist China. Of course it was here that in 1989 that the big demonstrations (over slow reforms and corruption) were bloodily put down. "It is right to rebel." (Mao). The mausoleum of the Sherman stands in the middle of the square, I join the pilgrims, some of whom buy plastic flowers and lay them on a table in the vestibule (the flowers are regularly collected and resold). As soon as you pass the dead man, who is mechanically lifted out of a kind of freezer every day, you are already in the souvenir shop and can buy all kinds of Mao kitsch.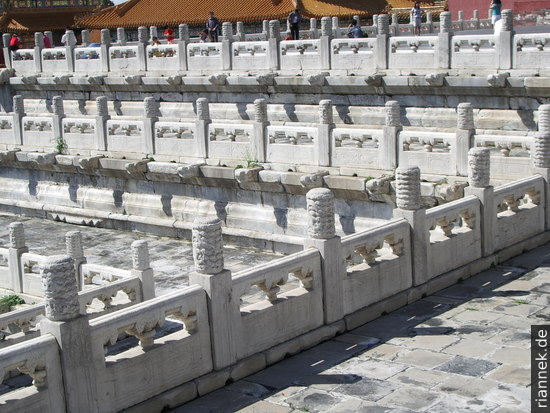 Directly behind the Gate of Heavenly Peace, emblazoned with a huge image of Mao, lies the Imperial Palace, rightly called the "Forbidden City" with over 800 buildings. I spend almost a whole day wandering through all the splendour, marble terraces, yellow curved roofs…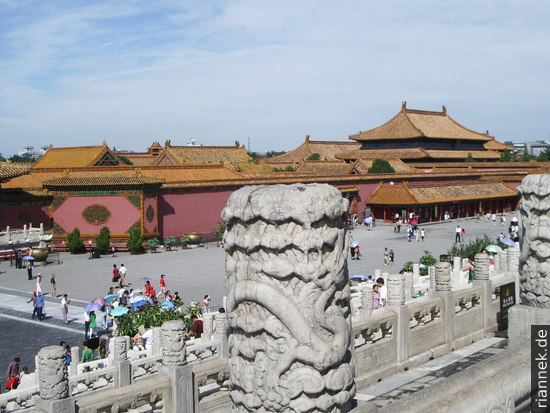 And there are more great buildings in this city, including the round Temple of Heaven and another temple with a 19 m high Buddha carved from a single sandalwood trunk (it had taken 3 years to get the thing here from Tibet).
I go to eat Peking duck with a bunch of people, in one of the halls in the six-storey cult restaurant, where the chef slices the duck apart before our eyes. Mmmh. 200 ducks die here every day.
---
Read on