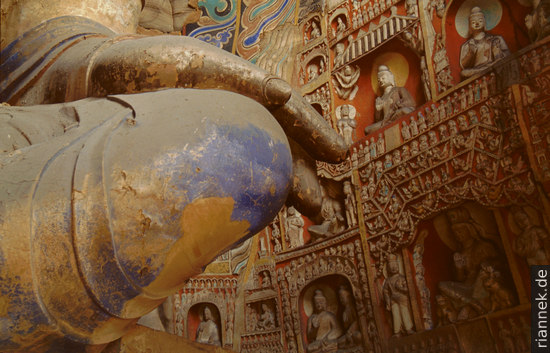 In the middle of the coal mining district of Datong lie 1500-year-old, fascinating Buddhist cave temples. The older ones mainly have a multitude of gigantically large Buddha sculptures, while in the somewhat younger ones thousands of colourful figures enliven the walls. The whole thing is somewhat reminiscent of Ajanta and Ellora, and indeed Indian master builders were probably also involved.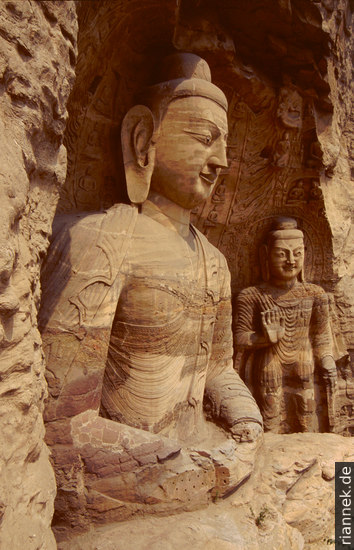 Nearby, I visit the "hanging temple" at Hengshan.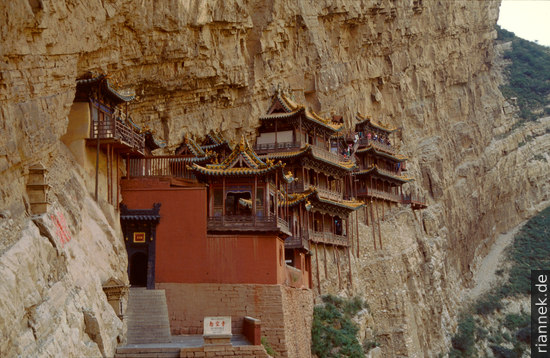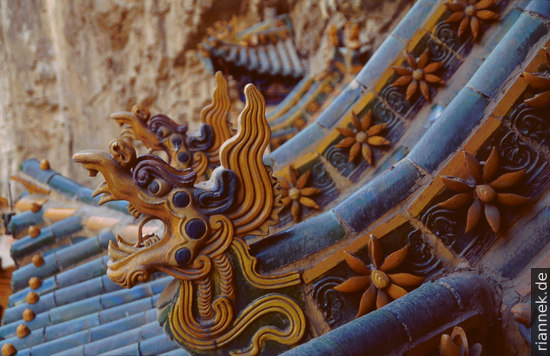 The following bus ride did not go quite as planned: on the motorway, a truck suddenly swerved into our lane for no reason, so that, among other things, our door was broken. We had to wait for the police and the ensuing discussions, then we were escorted to a toll station. At some point we were supposed to get off and get our luggage, but the announced other bus was still several hours in coming (and I was hungry!). In between, a lorry stopped at the toll station, fully loaded with bee boxes, whose inhabitants descended on us in a cloud and were still there when the lorry had long since moved on. I escaped happily with only two stings…. The new bus finally arrived and, you won't believe it, scraped against an excavator on the way into town, so that part of our car body was hanging from the back of the bus like a tin flag!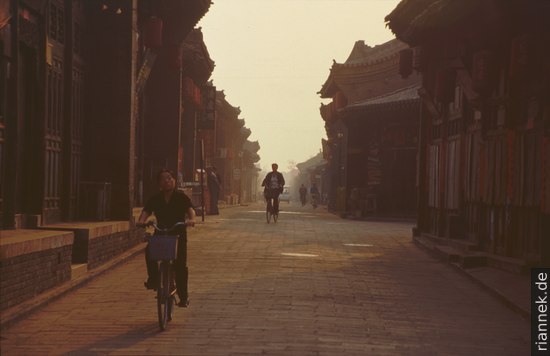 The small city of Pingyao has a wonderfully preserved old town, complete with city walls. It was the country's most important financial centre for two dynasties, but then fortunately fell into insignificance before China was gripped by today's building boom. My hotel resembles all the old banks and trading houses, with several beautiful courtyards around which the brick and wooden houses are grouped.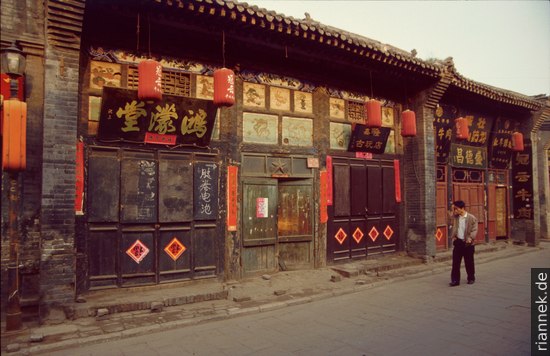 ---
Read on