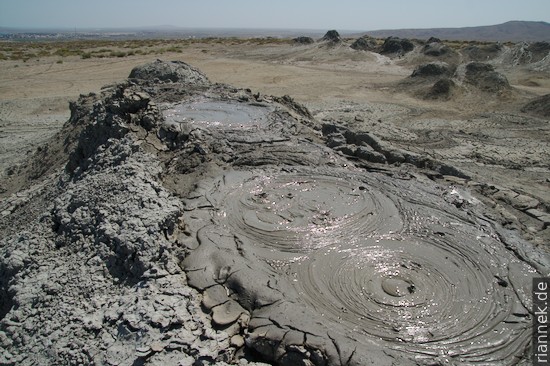 Around Baku there are some cone-shaped bare hills that look like small volcanoes, complete with the typical erosion gullies. Sometimes a fresh stream of mud can also be seen. At the top, there is actually a kind of crater with some hornitos a few centimetres or metres in size, from which thick or thin fluid mud drools and bubbles. But these mud volcanoes have nothing to do with real volcanism, because no lava comes out here, only cool mud (and natural gas). About one third of all mud volcanoes on earth are in Azerbaijan.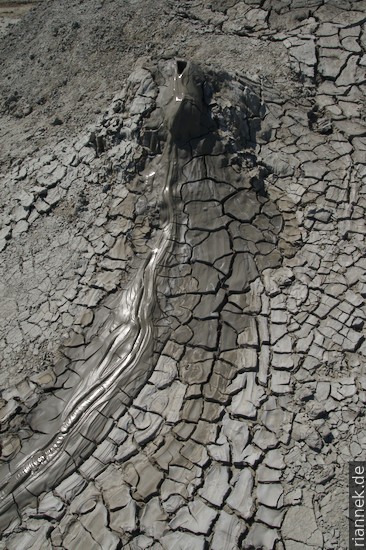 They generally occur where moist clays can quickly reach great depths. The Caspian Sea has been filled with clay so quickly since the rise of the Caucasus that it is quickly buried and reaches the appropriate depth. The claystone therefore contains a relatively large amount of water in the rock pores. As the water acts against the rock pressure, it can turn the claystone into mud at depth. Organic substances that convert to natural gas and petroleum support this.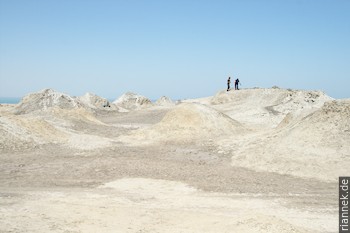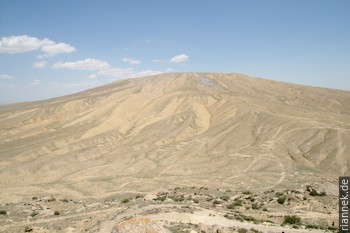 Along faults, the mud rises because of its low density and bubbles to the surface at a mud volcano. Natural gas can also escape in significant quantities, and really big bubbles can even rise and form hundred-metre-high spurting flames (e.g. in October 2001 within sight of Baku). The red burnt clays that we see at the crater rim of one of the "volcanoes" probably originate from such an event.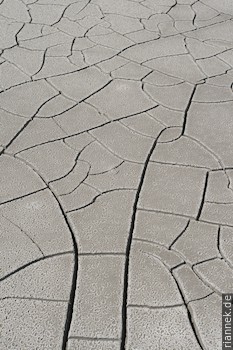 Micha also shows us a "mud volcano" where petroleum is oozing out of a hornito of bitumen. From the small oil puddle on the hornito, which has a maximum diameter of perhaps 3 m, a real oil stream flows into the landscape.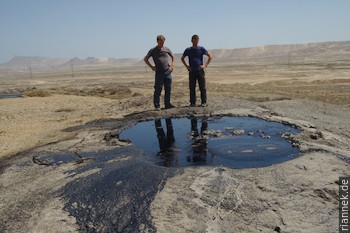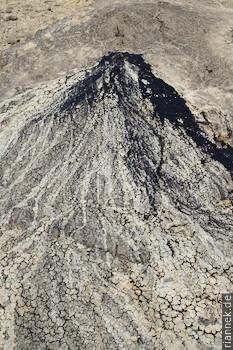 More on the geology of the Caucasus is to be found in my book The Formation of Mountains; more on oil and gas deposits in my book The World of Mineral Deposits
Links
Mud Volcanoes – Azerbaijan International
Mud Volcanism
Literature
Huseynov, D. A., Guliyev, I. S., 2004. Mud volcanic natural phenomena in the South Caspian Basin: geology, fluid dynamics and environmental impact. Environmental Geology, vol. 46, 1012-1023.
Mazzini, A., 2009. Mud volcanism: Processes and implications. Marine and Petroleum Geology, 26(9): 1677-1680.
---
Updated on 3.3.2011
---
Read on
Backpacking trip Middle East and Caucasus 2008
Trek from Xinaliq to Lasa
Baku
Lahiç and Şeki
The Formation of Mountains
The World of Mineral Deposits