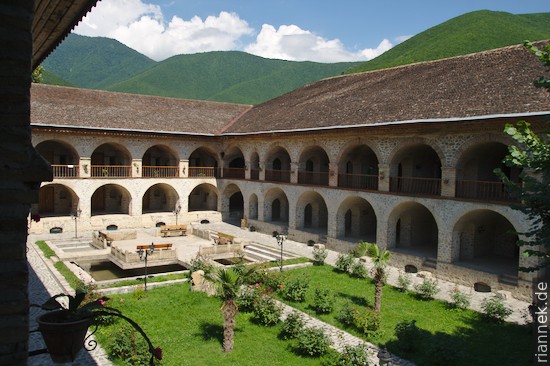 Heading west, we turn off to the mountain village of Lahiç, known for its coppersmiths. As in ancient times, copper vessels of all kinds are made and decorated here.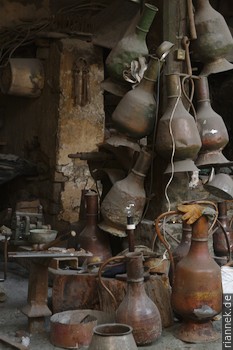 Near Qabala, Micha shows us where and how wells are drilled here, which will one day ensure Baku's water supply. All over the country there are plastic pipes with a diameter of 2 m, which will one day be buried under the ground and serve as a pipeline. We are told about the difficulties one has to face in such a project.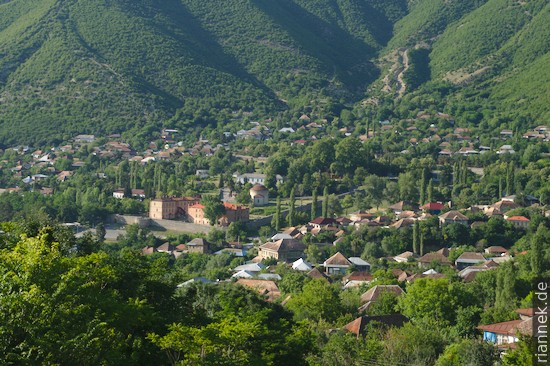 Şeki is a pretty town that must have become rich in the 19th century through silk spinning. Apart from the old factory buildings, it is very village-like and not much seems to have happened in the last 100 years. For a time, this was the capital of a tiny khanate, so there is still a small palace to see. We spend the night in style in a former caravanserai.
---
Read on
Backpacking trip Middle East and Caucasus 2008
Trek from Xinaliq to Lasa
Baku
Mud volcanoes in Azerbaijan
Tbilisi and around