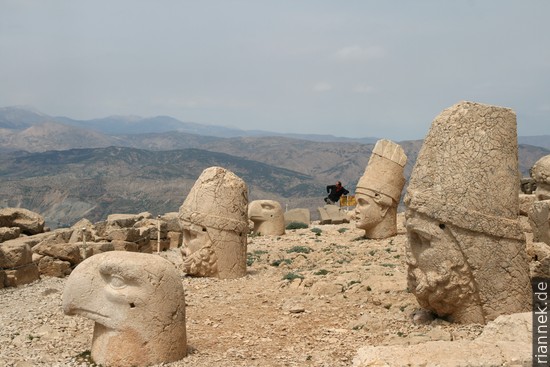 In south-eastern Turkey, where the plains of Mesopotamia meet the Taurus Mountains, 200 years ago King Antiochos had a burial mound heaped on the summit of Mount Nemrut and guarded by large figures of Persian and Greek gods, who came to sit on two platforms to the east and west. Similarly, as the kingdom fell to the Roman Empire after his death, the heads, two metres high, fell during earthquakes and now stand around on the ground in front of the trunks of the gods.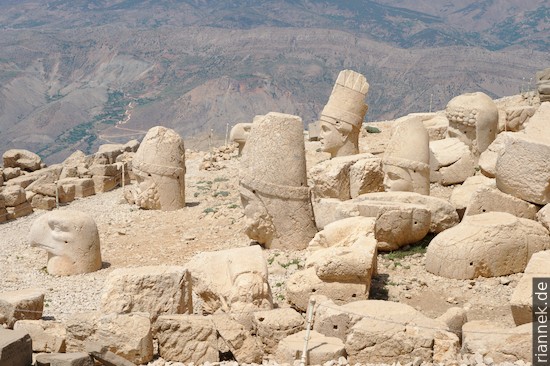 From up here, you can also see part of the reservoir system that dams the Euphrates and is intended to contribute to the development of the poor East. This is used for irrigation and electricity generation, but also, for example, to trade water all the way to Israel. Not surprisingly, the neighbouring countries are not very enthusiastic about having their water diverted. While water is scarce a little further south, here the medial strip of motorways is generously watered by the fire brigade.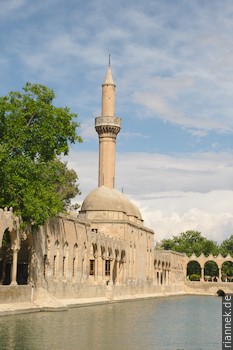 A little further south is the holy city of Urfa (Şanlıurfa), where Abraham, the arch-father of us all, was born in a cave. The tiny cave is closed by a pane of glass and illuminated by green light; pilgrims can fill up on holy water at the tap next to it. It lies in a park surrounded by mosques, one of which sits prettily on the edge of a pool teeming with carp fed by pilgrims. The city has a very chequered history, it was once Christian too, as evidenced by a ruined crusader castle and former churches. Then there are all the bazaars and caravanserais that one expects in an oriental city.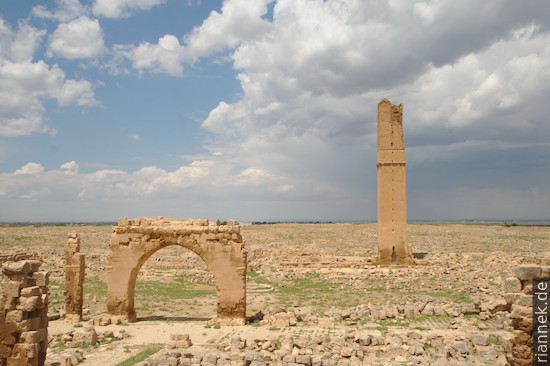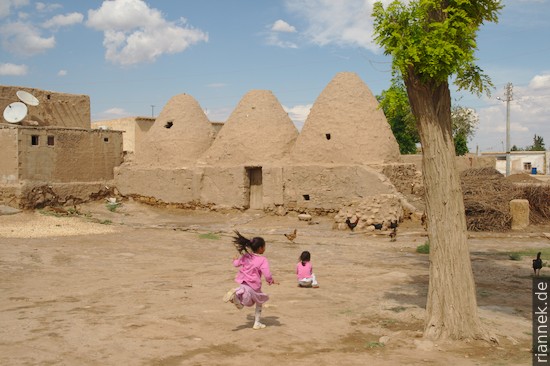 Nearby, just before the Syrian border, is the village of Harran. Located on important caravan routes, Harran was already settled in the 3rd millennium BC. Throughout history, it was ruled by Assyrians, Greeks, Seleucids, Parthians, Romans, Sassanids, Umayyads, Seljuks and a few others until the Mongols finished it off. You can see some remains such as the minaret of the Umayyad mosque, considered the oldest university in the Islamic world, and a fortress. In between are some beehive-shaped houses that have been inhabited for 200 years.
Read on
Backpacking trip Middle East and Caucasus 2008
Istanbul
Cappadocia
Lake Van
Ani
Trekking Mount Kaçkar
Turkish Black Sea Coast
Museums in Ankara and Antakya
The Caldera of Nemrut Dagi