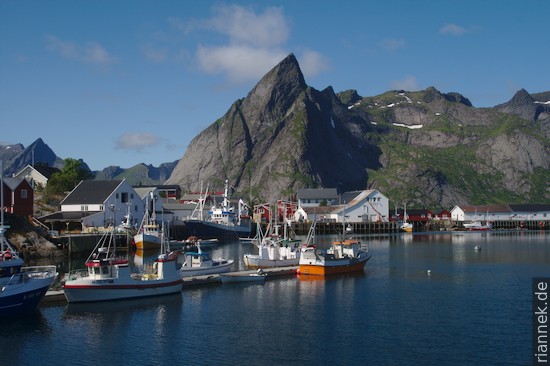 Rugged islands, rocky jags. Like the teeth of a saw, the mountains of Lofoten rise out of the sea (cf. The Formation of Mountains). The red wooden houses of the fishing villages stretch along the coast. And on clear days, the equally jagged mainland can be seen like a mirror image on the horizon. Between all the pyramids and domes of granite (or rather: mangerite, charnockite, anorthosite) are deep blue fjords and where there is no mountain and no fjord, there is a lake. Truly an incredible combination of mountains and water; sea and mountains embraced in wild tenderness. I have the feeling that I will meet a troll or an orc around the next bend, but then there is only a tourist sitting there every time…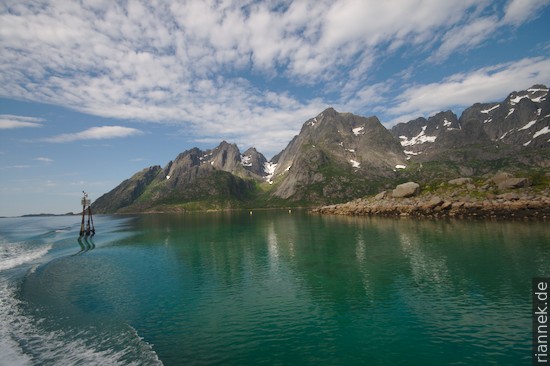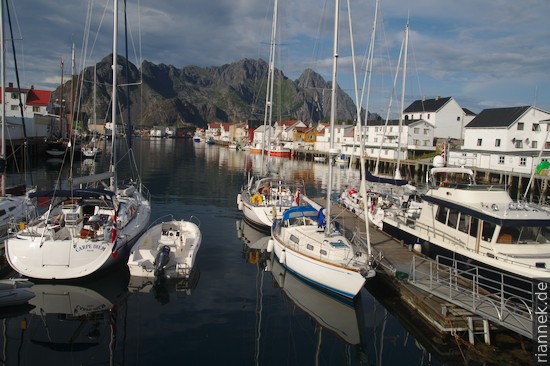 The area around Svolvær was also my first contact with this archipelago, with a coffee trip to Trollfjord and a coffee in the fishing village of Henningsvær. But the further you get, the more fascinating the landscape becomes.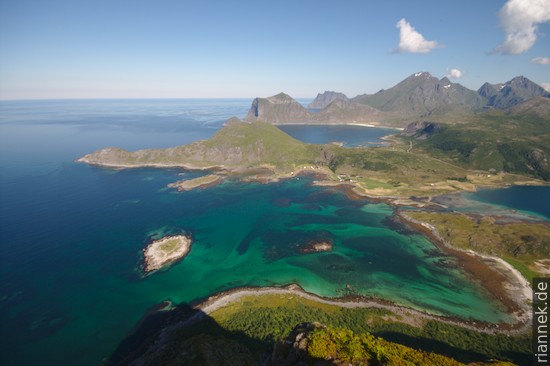 For example, the view from Offersøykammen, an easily accessible vantage point north of Leknes.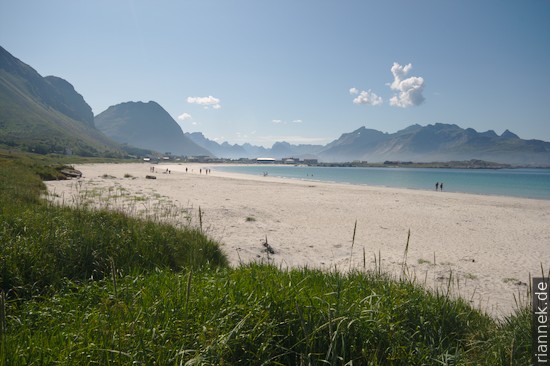 Then Ramberg: "Copacabana" said the bus driver to me as I got off. The curved white sandy beach with the jagged mountains in the background proves him right, only despite the blue sky it is so cold that I don't even take off my jacket. But then clouds gather over the sea and just ten minutes later I am sitting in thick fog.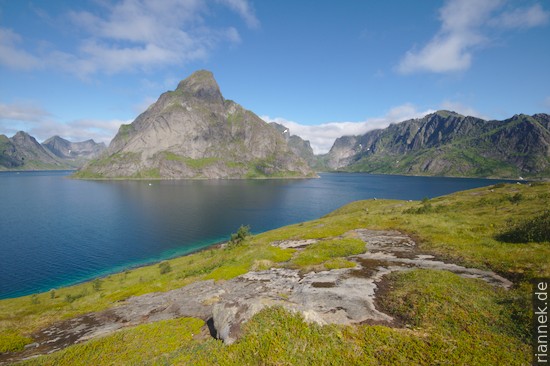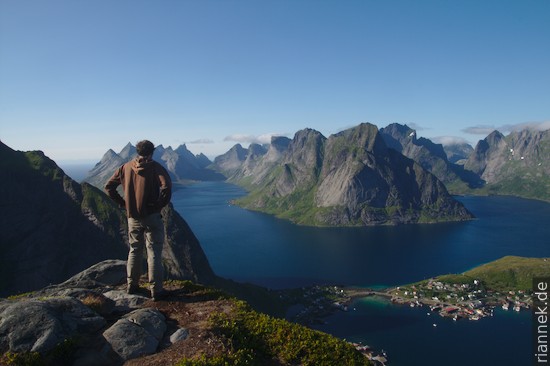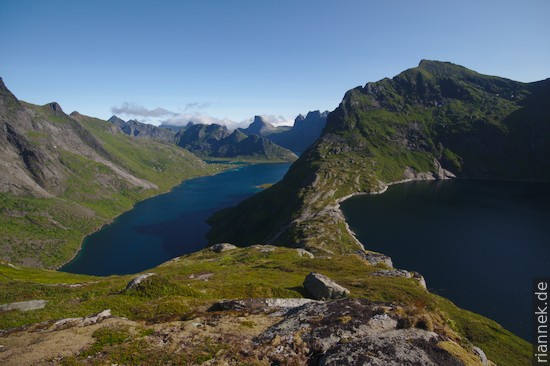 The most magnificent landscape is the island of Moskenesøya, especially the area around Reine seems almost unreal. The view from Reinebringen across the small fjords to all the rocky peaks is particularly stunning. I sat in thick fog for a few days, but I waited patiently for better weather. I looked at the picturesque fishing village of Å (the last settlement on the island is simply named after the last letter in the Norwegian alphabet).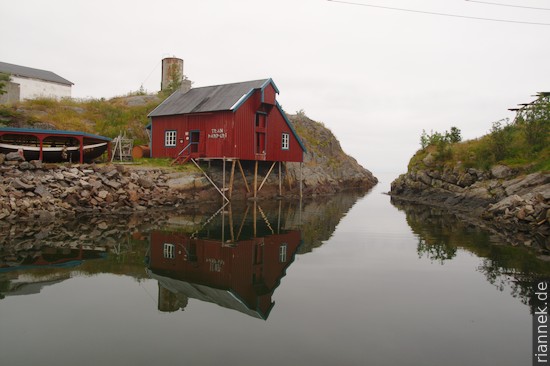 Last but not least, I made a day trip to the island of Værøy. I took a ferry across the tidal Moskenstraumen, the dreaded maelstrom that was the subject of wild tales of wrecked ships in ancient times. Once I arrived, I hired a bike to get to the other side of the island and hike to the southern tip. The beautiful island has a very different feel to the rest of Lofoten, not so otherworldly, but wild nonetheless.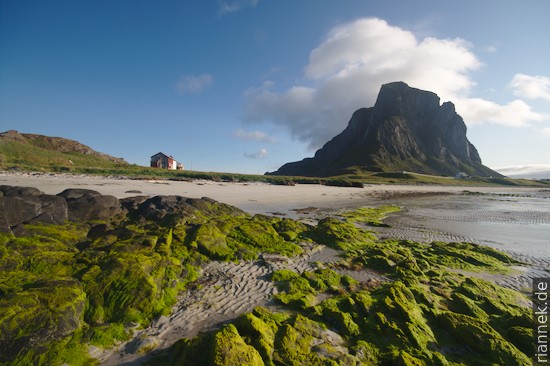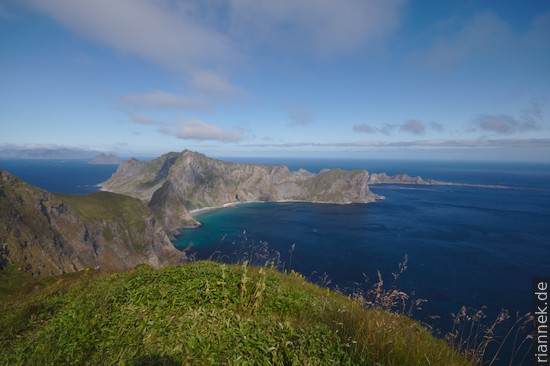 ---
Read on