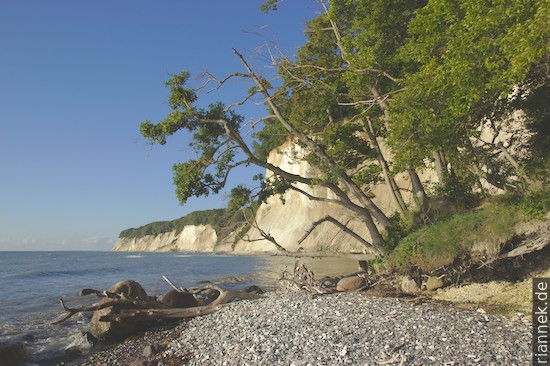 Masses of calcareous algae lived in the sea of the Cretaceous period. These single-celled organisms have a skeleton of calcareous platelets that are assembled into a tiny sphere. Countless of these calcareous algae sank to the bottom of the sea after their death and formed a crumbly limestone, which is commonly called chalk.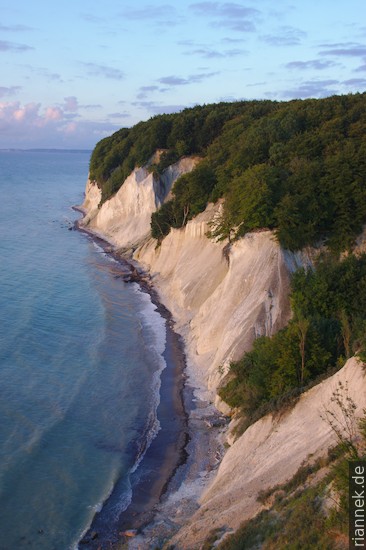 Later, the rock was hardly buried (a little glacial till, that's it), accordingly only slight diagenesis occurred. Otherwise, recrystallisation of the calcite might have produced a firmer mineral structure. At least the diagenesis was sufficient to transform the remains of diatoms and other organisms into bands of flint.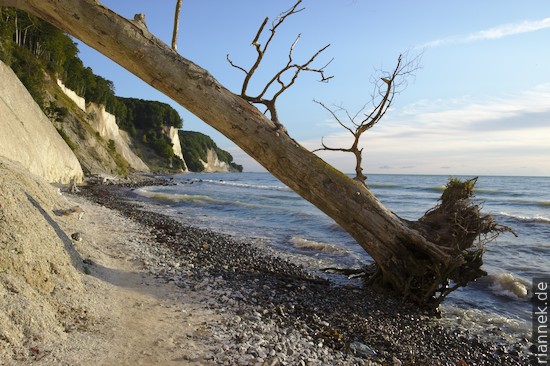 It was clear that I wanted to see the chalk coast in the Jasmund National Park. The path along the cliff (with small descents to the shore) was particularly beautiful in the early morning, in solitude and in the light of the low sun. The most beautiful section is certainly the middle third between Waldhalle and Kollicker Ort.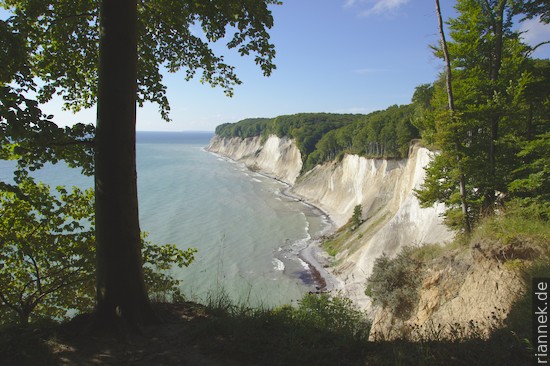 In contrast, I think the Königsstuhl is completely overrated. Here the rocks are the highest, but they are just two narrow rocks on a wooded steep slope. However, I don't know exactly what I missed, as I saved myself the not entirely cheap entrance fee. The view from Victoria-Sicht was enough for me.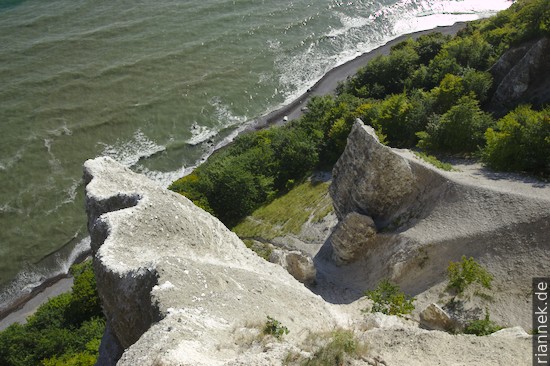 But there are not only chalk cliffs on Rügen. I cycle along cobbled roads and concrete slab paths over the hills, past fields of ripe grain and ever-changing views of the Baltic Sea and the Jasmund Bodden. Every now and then I pass a Neolithic megalithic tomb, go for a ride to the lighthouses on Cape Arkona and sunbathe on the 12 km long sandy beach of the Schaabe.