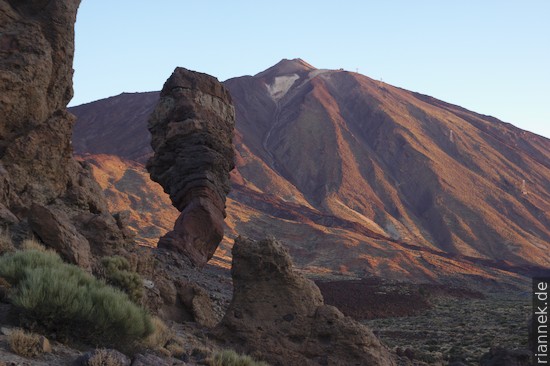 The most beautiful way to climb Teide on Tenerife is to cross Montaña Blanca, Teide and Pico Viejo and spend the night in the Refugio de Altavista. You are then on the summit at sunrise, which not only brings good light (and better visibility, the mountain is often covered in clouds during the day), but also the advantage that you don't need a permit for the summit, as long as you have descended to the top station of the cable car before 9 am.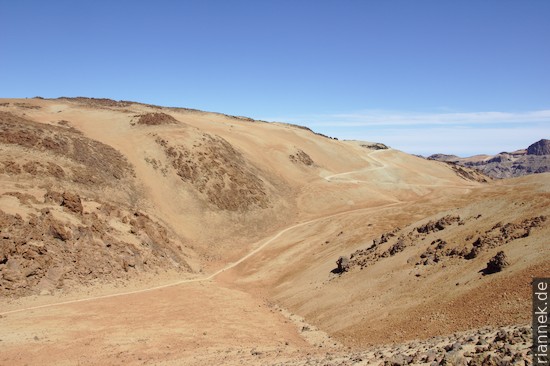 I park the car at the Roques de Garcia and take the bus at 16:00 towards Puerto de la Cruz to the Montaña Blanca car park. From here I take a gravel road that first leads flat between Montaña Blanca and Montaña Rajada and then climbs up Montaña Blanca in hairpin bends. Both are side cones of the Teide, which were active mainly with highly evolved magmas in explosive sub-Plinian eruptions: They are covered with pumice, which gives them their bright colour, and there are several obsidian flows, some of which have flowed down into the caldera (cf. my book The Formation of Mountains).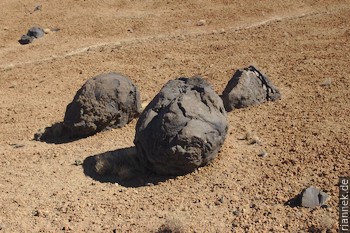 The path passes the "Huevos del Teide", metre-sized black balls lying around on the light pumice. They come from the lava flow of the Teide, which can be seen above: the slope is so steep that individual blocks came loose and rolled down faster than the quite viscous flow. In the process, they grew into large balls (like building a snowman).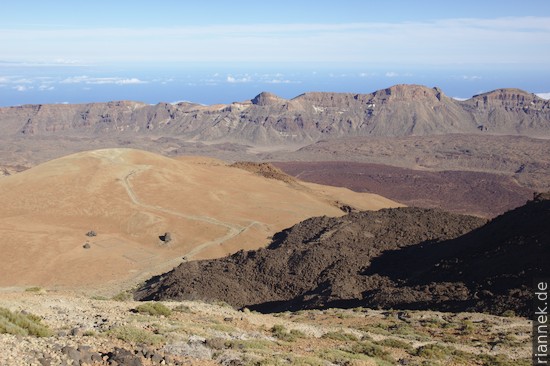 From Montaña Blanca, which is actually more like a shoulder of the Teide, a path leads up to the hut. The view of the Cañadas caldera gets better with every step. There are beds in the hut, but you have to bring your own food and drink.
The next day, by the light of the headlamp, I continue up to the mountain station of the cable car, which sits on the rim of a former crater, and then the last stretch up to the summit with its small crater. This uppermost part of the mountain is virtually a cinder cone that sits like a bonnet on the stratovolcano.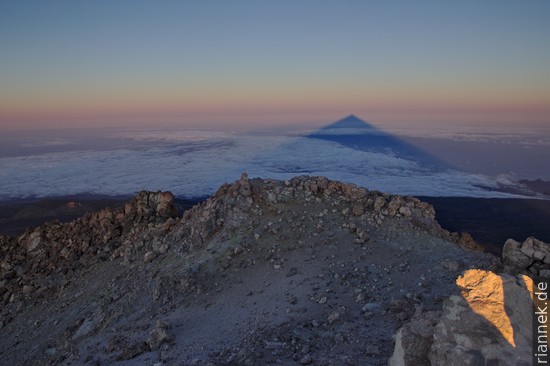 After sunrise, you first have to return to the mountain station, from where a path leads to the saddle between Teide and Pico Viejo. From the saddle, you should first make a detour to the edge of the large crater of Pico Viejo. It is well worth seeing it from several directions.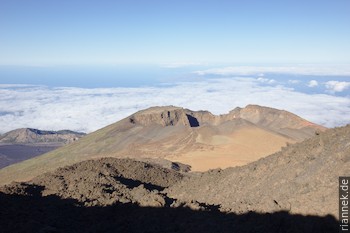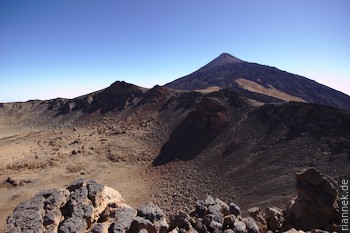 Finally, a path, crossing several Aa lava streams, leads back to the Roques de Garcia.
---
Read on
Tenerife
La Palma: Hiking Ruta de los Volcanes and Ruta de la Cresteria (GR 131)
La Gomera
The Formation of Mountains