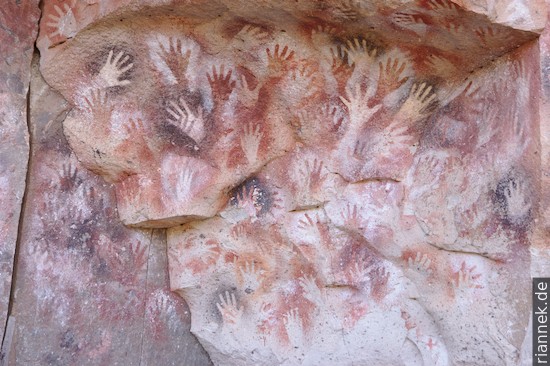 Secluded in the almost deserted steppe of central Patagonia, on a bumpy dirt road off the legendary Ruta 40, is one of Patagonia's most historically important sights. Under an overhanging rock in the gorge of the Rio Pinturas, rock paintings of the first people to migrate to Patagonia can be seen. These are mainly guanacos and hands framed with paint. Almost only left hands, but there are also a few right ones. I wonder if these came from left-handed people. The guanacos have been mostly dated to 9300 before today, the hands to 7000.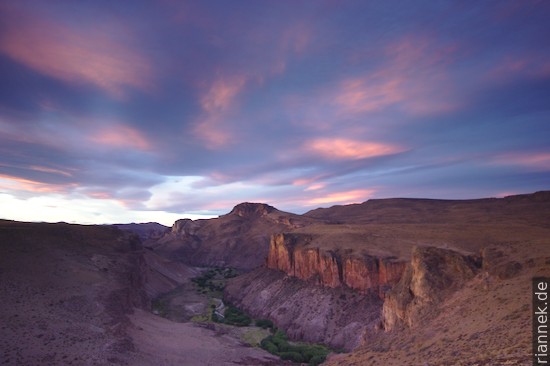 The gorge itself is also worth seeing, carved into Jurassic ignimbrite by glacial meltwater.
I came here with a rental car, which I found relatively cheap in Comodoro Rivadavia. Quite a long way … I also used it to visit the Perito Moreno National Park and the petrified forest of Sarmiento. In total I cover 1700 km.
---
Read on
Patagonia
The Formation of Mountains
Bariloche
Perito Moreno National Park and trek to Cerro San Lorenzo
The Petrified Forest of Sarmiento
Hike around Cerro Castillo