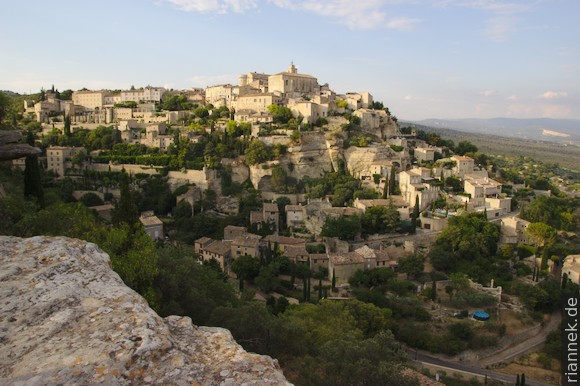 Between Apt and Avignon, in the hills north of the small Luberon, are two picturesque villages that virtually sum up what one imagines "Provence" to be. The houses of Gordes, built of light-coloured limestone, cling to scarps that slope down to a plain on three sides around the village centre with its church and castle. Olives and almonds grow on the dry and karstified hills in the surrounding area. About 10 km away on the other side of this plain, also on a hill, is the small village of Roussillon with squat red houses.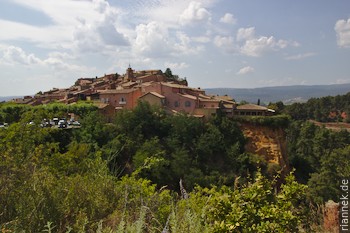 Here the geology is quite different: instead of the limestone typical of Provence, there is a highly altered sandstone, intensely coloured yellow, orange or red, which was quarried mainly for the production of colour pigments. The Sentier des Ocres is a walk through the former ochre quarries. It costs an entrance fee, but is well worth it: The soft sandstone is not only intensely coloured, but also eroded into bizarre shapes.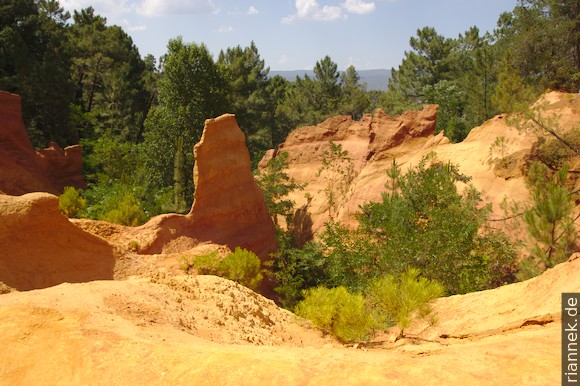 There are also some lavender fields in the vicinity of both villages, which are almost a Provence cliché. The field at the Cistercian monastery of Notre-Dame de Sénanque, a few kilometres north of Gordes, is particularly pretty.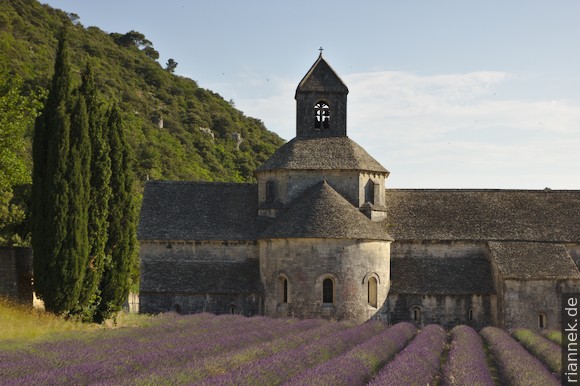 Incidentally, behind the hills (a few kilometres as the crow flies) is the karst spring Fontaine-de-Vaucluse, which must be impressive in spring. In summer, however, the water level is so low that you can only see a small lake in a cave entrance from which the water flows the first bit underground through the debris. For a visit, you have to walk a good distance between souvenir shops, ice cream parlours and water wheels rebuilt with concrete.