Coming from Yucatán (flat to the horizon), what I like most about the Mayan ruins in Palenque is their location at the fringe of the mountains. So beautiful that this is the second time I've been here, after 10 years.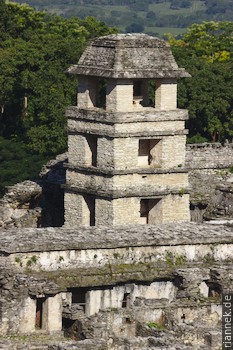 It is also interesting that the city was twice ruled by a woman. The most magnificent tomb, however, was nevertheless given to a man.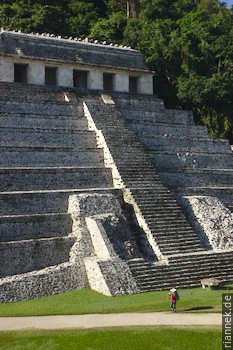 From here, I don't take the usual route to San Cristóbal, but make a huge diversions to visit the volcano El Chichón, about which I write a separate article.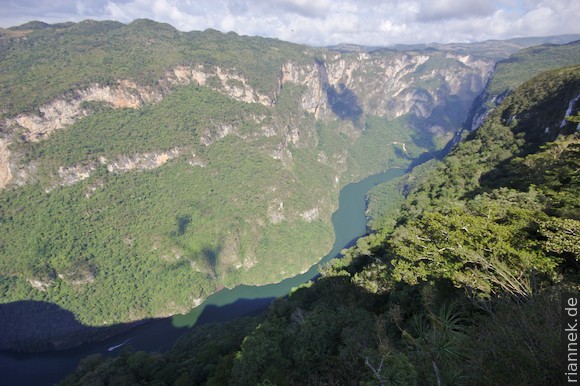 Near Tuxtla Gutiérrez, the impressive Cañón del Sumidero cuts into the Sierra of Chiapas with vertical cliffs about 1000 m high (cf. my book The Formation of Mountains). Most tourists choose a tour in a speedboat through the gorge (the water is calm because it is the upper end of a reservoir located on the other side of the mountain range). I prefer to take a taxi (also possible in a tour bus) for 2 h to the viewpoints, because I often find the view from above into a gorge much more impressive than the view from below.
All the viewpoints are worth a stop, but the last two, Mirador El Tepehuaje and especially Mirador Los Chiapas, at the end of the road, are particularly beautiful.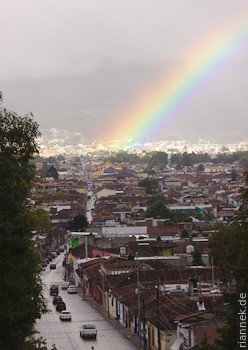 I am now in San Cristóbal de las Casas for the second time, this time with real April weather. The earthquake in September badly damaged the churches (especially the cathedral) and a palace on the main square (a hotel, now with barricaded windows), they are almost all closed, hidden behind construction fences and the roofs patched with plastic sheets. On the other hand, not much happened to the flat residential buildings. It seems to me that revolutionary tourism to the Zapatistas is less intense than before.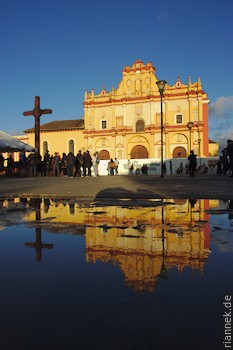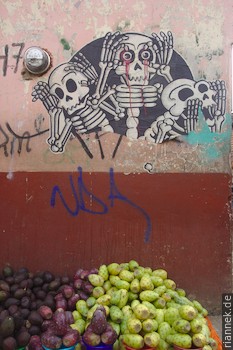 ---
Read on
From Cancun to Mexico City
El Chichón
Yucatán
Cenotes of Yucatán