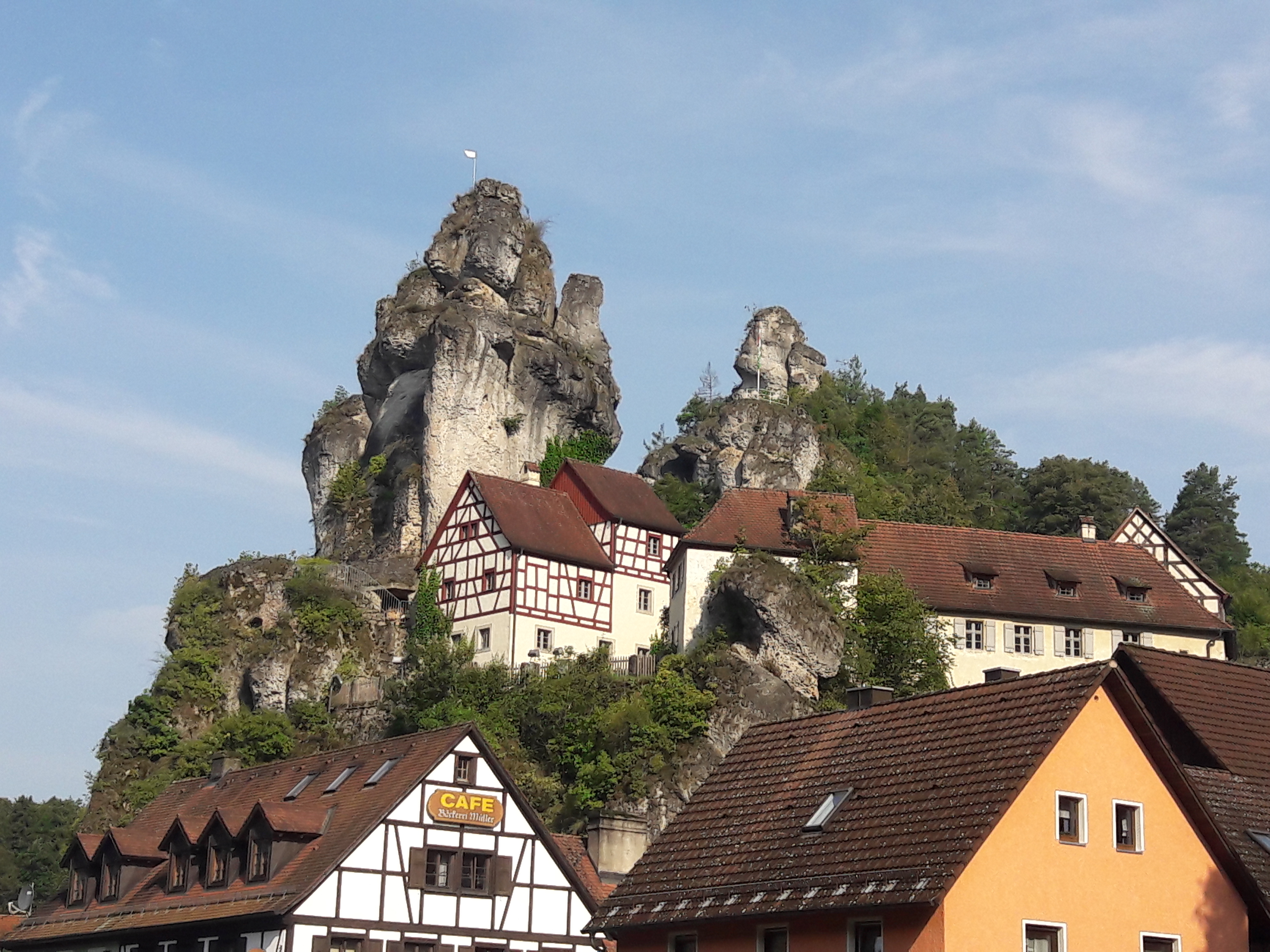 Rock towers of white limestone are typical of so-called Franconian Switzerland — i.e. the Northern Franconian Jura in Germany. This landscape north-east of Nuremberg thus differs clearly from the parts of the Franconian Jura further south-west and from the Swabian Jura, where rather uniform white limestone rocks line the scarp on the northern side of the uplands and some valleys. Some may be reminded of the Elbe Sandstone Mountains (Saxon Switzerland and Bohemian Switzerland) with their towers of sandstone, but their geological formation is not comparable. In fact, one should rather look for similar examples in Southeast Asia or China (cf. my book The Formation of Mountains).
As in the rest of the Franconian Jura and in the Swabian Jura, the white rocks are former reefs of the Jurassic period, more precisely Malm. Unlike today's coral reefs, the reefs were dominated by sponges with calcareous skeletons.
In the Lower Cretaceous, the region was dry again and a tropical climate with lush plant growth prevailed. Because the humic acids of the soil lead to a much faster dissolution of the underlying limestone than with exposed rocks, denudation is concentrated on valleys and plains, and slow on rock faces. The cones remain standing. Particularly spectacular examples of tropical cone karst are Halong Bay in Vietnam, the coast near Phuket and Krabi in Thailand and the region around Guilin in China, but also Viñales in Cuba or, in a less advanced stage, the Chocolate Hills on Bohol (Philippines).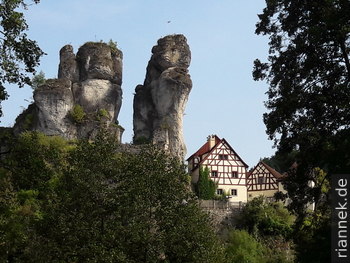 The towers of Franconian Switzerland may not be quite as impressive as the examples mentioned, but at least they attract climbers and tourists. The most beautiful are possibly the rocks in the village of Tüchersfeld, a few kilometres from Pottenstein. But it is also amazing that they have survived for such a long period of time. This was thanks to the sea flooding the area again: already in the Upper Cretaceous, the terrain was completely buried under sand. In more recent times, the sand has been largely eroded. Incidentally, the sandstones of the Elbe Sandstone Mountains were only deposited in the Upper Cretaceous.