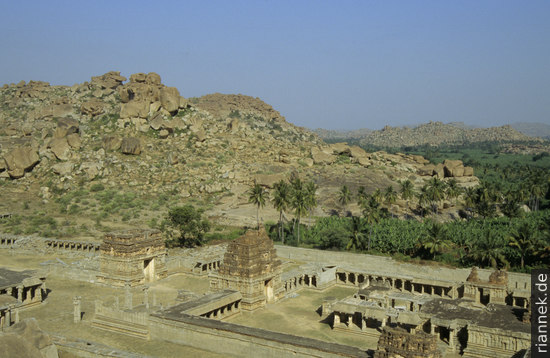 How romantic… Hampi is the ruins of the capital of the largest Hindu kingdom in Indian history (especially 16th century). But the charming thing about it is that the tempes and ruins are embedded in a fascinating granite landscape, with hills and rocks dotted with boulders. And then there's the wonderfully quiet, relaxed atmosphere. Just being paddled across the river every morning in a kind of nutshell prevents any stress.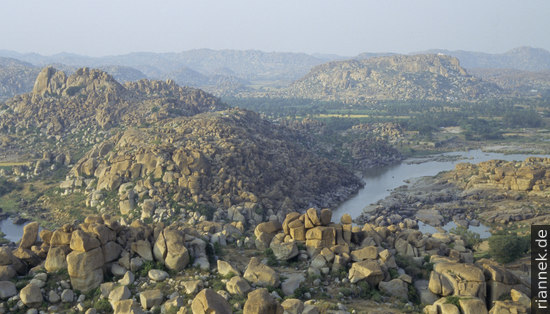 The cultural highlight is certainly the filigree Vittala Temple, with its multitude of gossamer pillars and figures and the peculiar carved stone chariot in the courtyard. The Hanuman temple on a hill, on the other hand, is rather in a scenic landscape. Perhaps the monk's comment that the figure in the temple is not "man-made" but "natural" is intended to help overcome the artistic deficiency. Unintentionally, however, he turns the gods into bungling craftsmen.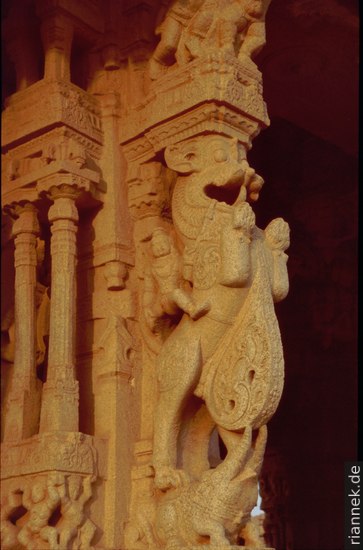 It doesn't have to be culture every day, e.g. lying by the lake in the middle of the rocky landscape with the girl from the neighbouring room or letting breakfast last until noon…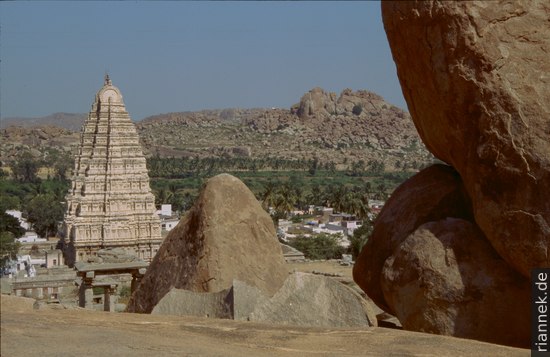 In the restaurant around the corner one morning, I watch the guys negotiating the price of a partly unpacked VCD/mp3 player. As expected, in the evening the music is switched on as soon as we appear on the roof terrace. Unfortunately, they probably only have Spice Girls, but we don't dare ask them to turn the music off again, after all, they invested a lot in that thing in the morning…. I hope they have better music soon.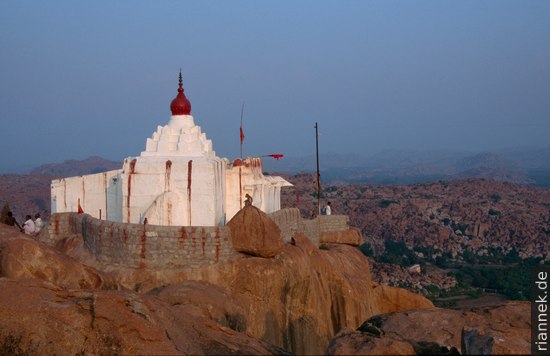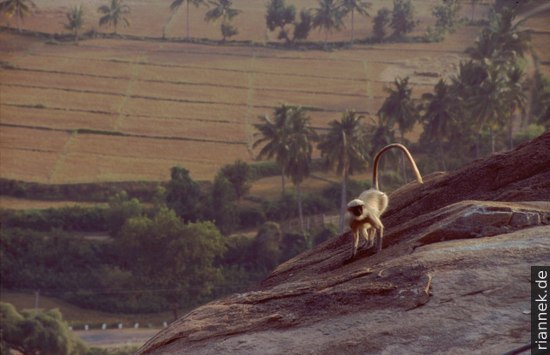 ---
Read on