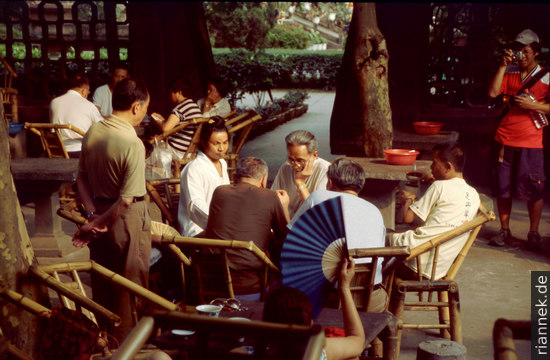 The biggest attraction in Chengdu is certainly the teahouses in the parks and temples, always packed with people chatting, playing mahjong or cards and enjoying life. Then there is the good spicy food to mention. Nearby, pandas (both the "normal" ones and the little red ones that look like foxes with teddy faces) are bred, but I don't get to see any in the wilds.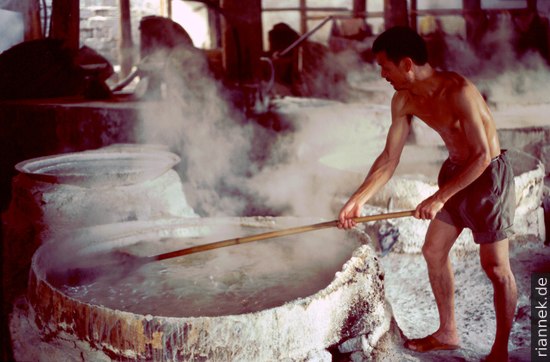 Zigong is especially interesting from a geological point of view: in the dinosaur museum there are not only a large number of assembled skeletons (including the Szechuanosaurus zigongensis) and smaller fossils, here you can also admire some partially uncovered, quite well preserved skeletons in situ. In addition, drilling for brine has been going on in the area for around 1000 years: until around 1920 by "percussion drilling", a little metal and a lot of bamboo set in motion by human power. This method was used to drill to a depth of over 1000 m in the 19th century! This Xinhai Salt Well is still in operation; in the adjacent building the natural gas extracted as a by-product is used to boil down the brine in large pans.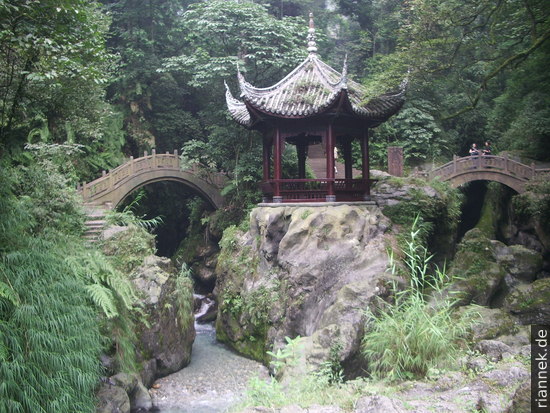 The way up the holy mountain Emei Shan leads through gorges, past waterfalls, through forests full of plants that we know as ornamental plants, and with some rather fat monkeys (Tibetan Macaque)… And again and again monasteries (I also spend the night in one), which are often picturesquely situated – as long as I'm not stuck in thick fog. On the summit itself, I see nothing at all, apart from many tourists (cable car) and a noisy construction site.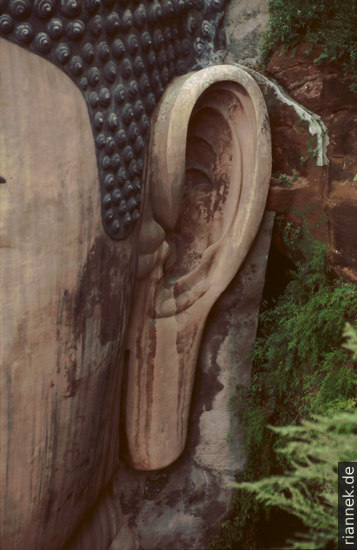 The Giant Buddha carved into the sandstone at Leshan is, you guessed it, above all very big: at 71 m high, it's the biggest ever.
This morning I flew to Lhasa (Tibet is located on my way home!), where I see blue skies for the first time in a long time.
---
Read on