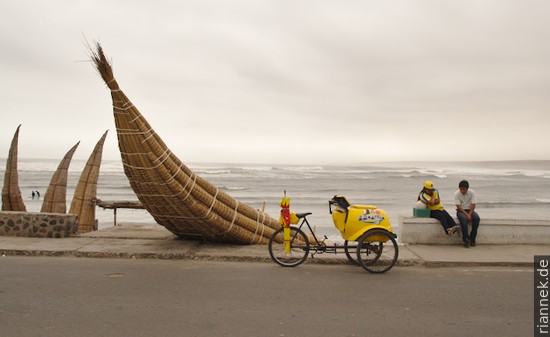 From the hot springs in Baños (Ecuador) to Huaraz at the foot of the Cordillera Blanca (northern Peru) it takes three night buses. The first one takes me to the border, and a little further on, in Tumbes, I have to wait 10 hours until the next bus south. Tumbes: a town as dreary as the grey sky, boring concrete houses thrown together. On the Plaza des Armas, election workers try to attract attention with a motorcade, waving flags and loudspeakers, but at the moment nobody is interested in politics: the crowds are standing in large clusters in front of the electronics shops, where the World Cup is playing on 20 TV screens. I still have a few hours ahead of me, that's dozens of pages of Tolstoy….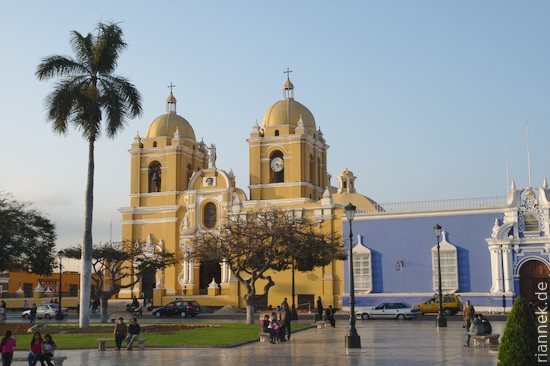 Waiting a day in Trujillo is more interesting: a pretty colonial town full of colourful houses, eating ceviche by the Pacific Ocean, which is as grey as the coastal fog, and walking through the ruins of Chan Chan, a labyrinth of adobe walls.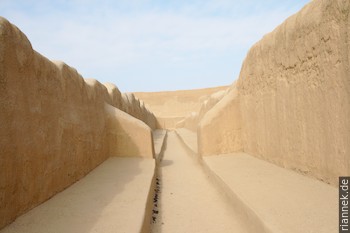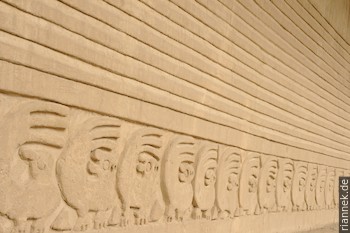 By the way, in Peru it is forbidden by law to carry articles or substances on the bus that could pose a risk to the health or safety of passengers and employees. According to the list, this includes maps depicting the borders of Peru.
As far as security is concerned, our security fanatics can still learn a thing or two. Not only do I have to show my passport when boarding the bus, but I also have to give a fingerprint and be filmed. Nothing can happen now!
Read on
Travelogue Andes 2010
Trek around the Cordillera Huayhuash
Alpamayo Trek
Nevado Pisco
Tungurahua and Baños
Trekking at Chimborazo
Climbing Cotopaxi