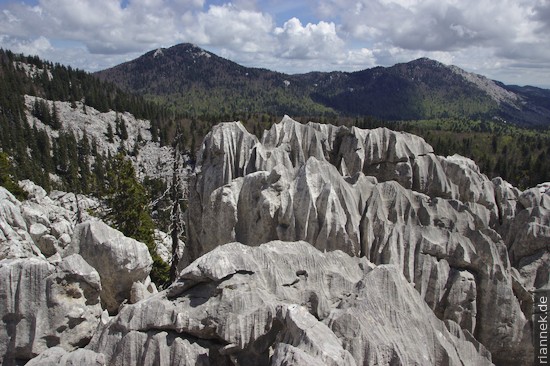 The Velebit Mountains, a heavily karstified part of the Dinarides, run parallel to the Croatian Adriatic coast (cf. The Formation of Mountains). The Velebit National Park is situated in the northern part, where we follow a part of the long-distance hiking trail Premužićeva staza as a day hike. After about an hour, the interesting part begins, the path is made of natural stone blocks and winds almost without ascents through sinkholes and wild limestone pavements full of karren. The terrain would be very difficult to walk on without the path.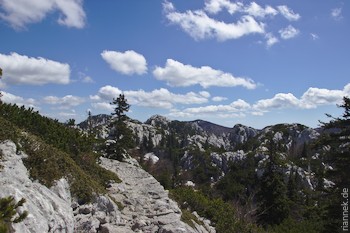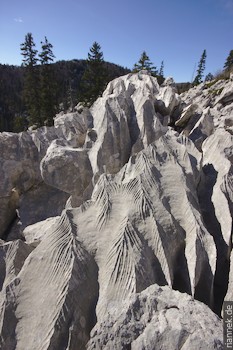 Another hour later, it is worth following the mark "Gromovaca" to a small peak with a great view: you can see not only the surrounding rocks and sinkholes, but also the islands of the Kvarner Bay. A little later you reach a small hut. Now it is worth continuing for half an hour before returning: in the following section, the sinkholes are narrower, steeper, deeper and are so close together that there are only thin ridges between them.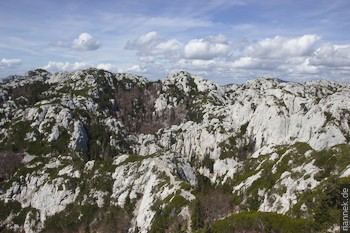 A pass road crosses the central Velebit, offering beautiful views over the islands (especially Pag) above Karlobag. The village at the pass is a good starting point for hikes over a ridge with bizarre rock formations. We do a big loop over the peaks Ljubičko brdo, Kuk od Karline plane and Kiza.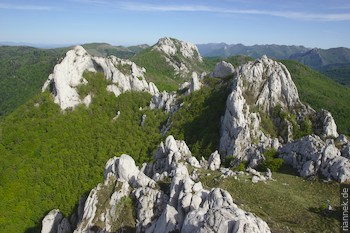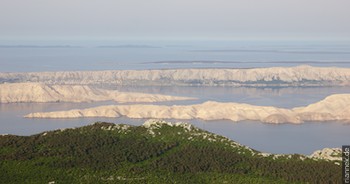 The Paklenica National Park lies in southern Velebit, it is best known for its gorges. We only visit Velika Paklenica, which is certainly great for climbing, but I found the views from the hiking trail a bit disappointing after all the superlatives I had read.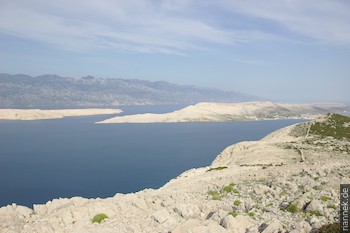 Finally, on the island of Pag, we walk to the highest point, Sv. Vid, with good views across the sea to the Velebit mountains.
---
Read on
Plitvice Lakes
Bijele Stijene
Krka, Trogir, and Split
Modro Jezero (Blue Lake) and Crveno Jezero (Red Lake)
Istria
The Formation of Mountains