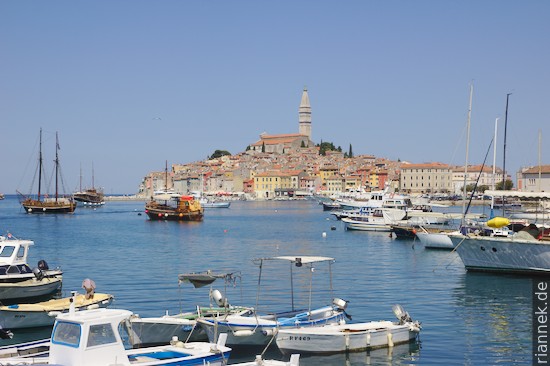 The coastal towns of the Istrian peninsula are full of postcard views with their Venetian churches, bays and harbours. We start in Piran (Slovenia), a quiet town perched on a headland, with a varnished old town, a pretty main square and a beautiful view from the Campanile.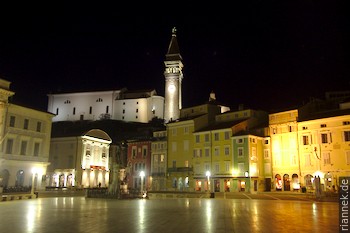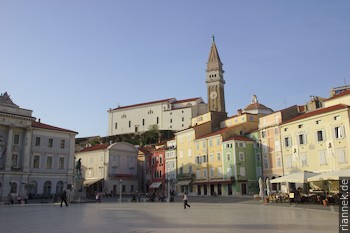 Rovinj (Croatia) is livelier and bigger, and I particularly like the view from the Campanile over the town and the neighbouring islands, and the view across the harbour basin to the old town.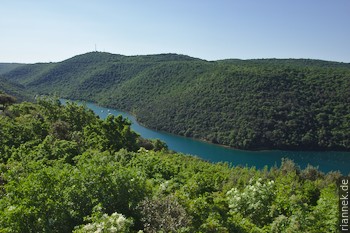 A little further north is the Limski Canal, a long, canal-like sea bay. We hike up to a grotto with a view, but this was not really worthwhile and is more recommended for cyclists. The view of the bay is better from a vantage point near the motorway exit.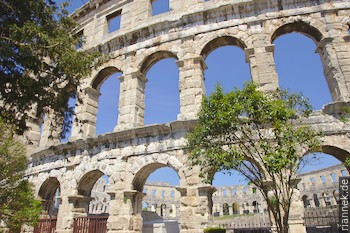 Finally, we drive to Pula and admire the Roman remains, especially the amphitheatre and the temple of Augustus.
---
Read on
Velebit
Plitvice Lakes
Bijele Stijene
Krka, Trogir, and Split
Modro Jezero (Blue Lake) and Crveno Jezero (Red Lake)
Slovenian Karst
Triglav, Krn and Soča