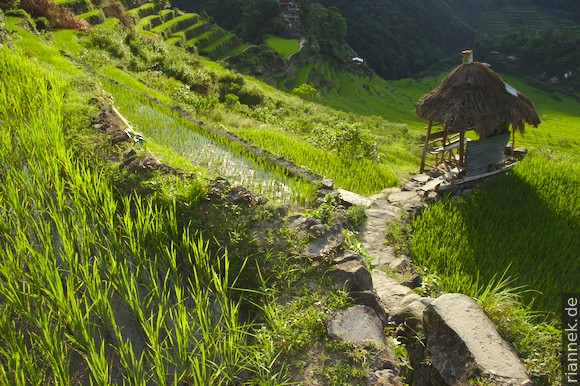 For thousands of years, rice has been grown on mountain slopes in Asia on terraces that are a particularly aesthetic example of a combination of nature and cultural landscape. There are some spectacular examples in China, Vietnam in Bali and other regions, but probably the terraces in the wider area of Banaue, in the Cordillera in the north of the island of Luzon (Philippines) are the best known. I visit the famous village of Batad, situated in a kind of amphitheatre of rice terraces, and various viewpoints near Banaue. Quite impressive, but those who have seen the terraces in other regions of Asia should not expect something even more spectacular.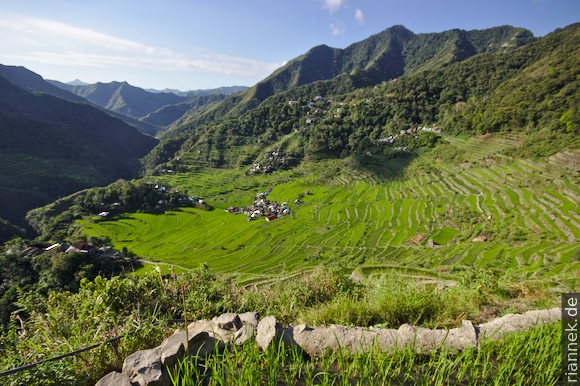 Batad is quite pretty, especially the view from the upper edge of the amphitheatre to the actual lower village. However, it may have lost some of its charm since an asphalt road leads almost to the upper part of the village. The fact that it is only a few years old is hardly noticeable, thanks to falling rocks and landslides. In the village there are also some gruesome ruins of unfinished buildings made of concrete pillars and construction steel jutting wildly into the air, and some dams of the rice terraces have been concreted over to serve as a path for the crowds of tourists. This is certainly the right thing to do to preserve the terraces for the future, but it doesn't look very good.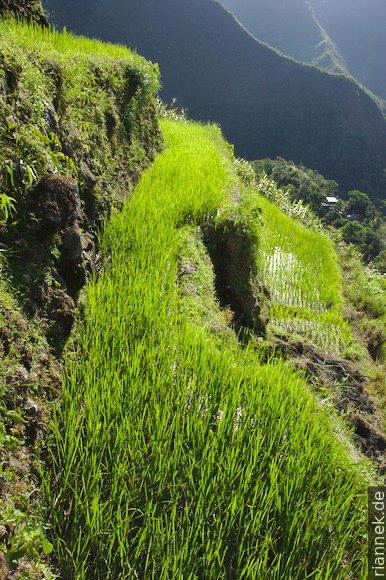 Banaue itself is a rather ugly town, frequented by many tourists only because it is very easy to reach by bus and because some of the most beautiful villages are nearby. Instead of rice terraces, multi-storey buildings cling to the steep slope here, often extended in adventurous ways. In my hostel, an extension to the restaurant terrace is being completed, thanks to which the view from the windows of the lower floors is blocked by thick concrete pillars. However, there are more corrugated iron roofs and ruined buildings in the field of vision than rice terraces. The viewpoints along the road west of Banaue (Banaue Viewpoint) are famous, but they are also blighted by concrete platforms, houses and souvenir shops and only really impress when the viewfinder of the camera crops out the surroundings.
---
Read on