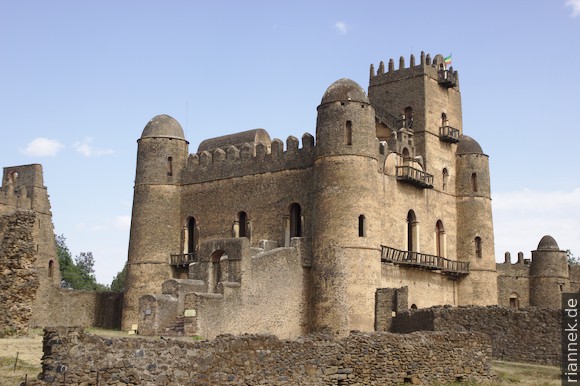 Back from the Simien Mountains in the old capital Gondar, we found out that Lufthansa had suspended flights because of Corona, leaving a thick question mark regarding the return flight. We were rebooked on Ethiopian Airlines flights, but spent a total of 7 h in the Ethiopian office trying to be booked earlier (without success) and all of us together on one plane (with success).
We also had time to visit the Imperial Palace, an area enclosed by a wall with several palaces and buildings, some of which are only in ruins. Well preserved and particularly beautiful is the palace Fasil Ghebbi from the 17th century, designed by an Indian architect. In fact, the palace reminds me distantly of India, especially Orcha.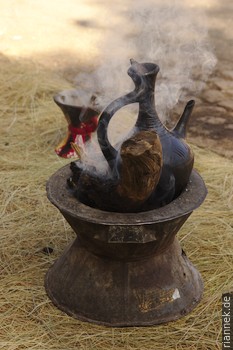 Also interesting was the Debre Berhan Selassi church, which bears a strong resemblance to the churches at Lake Tana, with its painted walls and light exterior, but with the crucial difference that it has a rectangular and not a round ground plan.
---
Read on