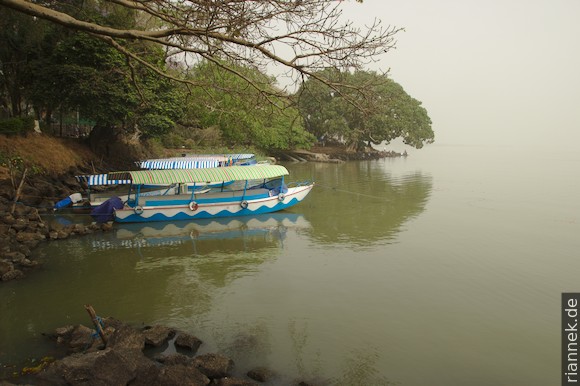 The town of Bahir Dar on the shores of Lake Tana is the starting point for a half-day boat trip to the Zeghe Peninsula. Here are the most easily accessible monastic churches for which Ethiopia's largest lake is famous. We visit two of them, Ura Kidane Meret and Azuwa Maryam. Both are very similar, the former being particularly beautiful on the inside and the other on the outside thanks to its thatched roof. They are circular buildings with mud walls. In the centre is the Holy of Holies with a square floor plan, around which is the main room, whose walls are covered with painted fabric. This room is surrounded by a light corridor, with a bamboo wall that is open at the top. The combination of square and circle, the contrasts of light and dark, the red curtains and colourful pictures make this a very atmospheric interior.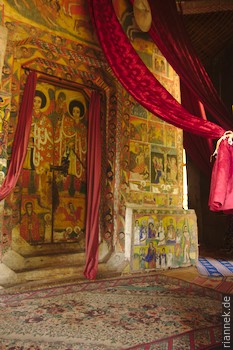 On the way back we made a detour into the Blue Nile outlet where we found a single hippo.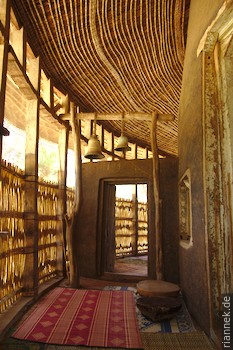 Bahir Dar has the reputation that tourists are often fooled here. Even on our tour, we only get a fraction of what was advertised to us beforehand. Supposedly, a guide was waiting for us on the peninsula, but there was no trace of him, we saw 2 churches instead of 5 and there was also no drinking water as promised… In addition, the sky was coloured yellowish grey because of a storm in the Sahara, which would later spoil the view from the Simien Mountains.
Read on